Aladár Árkay
2021. november 23. 17:00
Bertalan Árkay was undoubtedly one of the excellences of modern Hungarian architecture. He made one of his most emblematic works, the Városmajor Heart of Jesus Parish Church, with his father, Aladár Árkay, but he also made his mark in modern villa architecture between the two world wars.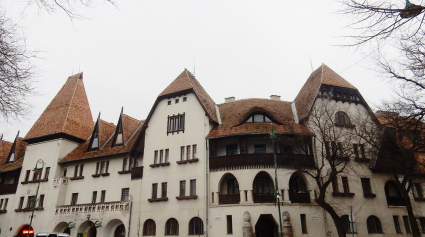 2021. szeptember 26. 09:30
Wekerletelep with its special atmosphere is located in Kispest. Its smaller and larger houses form this fairytale-looking part of the city in a uniform style, arranged in streets that are inexplicable for an outsider, but are in a regular order. Its creation was initiated by Sándor Wekerle, one of the most prominent Hungarian prime ministers, who passed away a hundred years ago.
2020. szeptember 14. 17:00
The renovation of the Heart of Jesus Church in Városmajor has been completed. The façade, interior and roof structure were replaced during the reconstruction. Designed by Aladár Árkay, the church served as a hall of worship for ten years and later became a scene of local community life.