Architecture Award
2021. november 19. 14:00
The modern gymnasium behind St. Margaret's High School won the 2021 Budapest Architecture Award, which was virtually presented last night. The rehabilitation of the Eiffel Workshop and the Rumbach Sebestyén Street Synagogue, among others, was praised.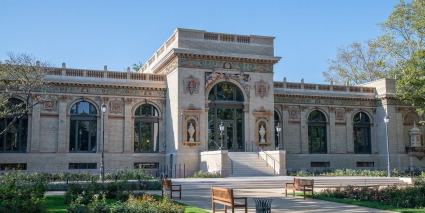 2020. december 4. 10:00
Millennium House has received prestigious recognition at the Hungarian Real Estate Development Awards. The renovated cultural institution – one of the oldest buildings in City Park was named best development in the culture category of the awards.