bell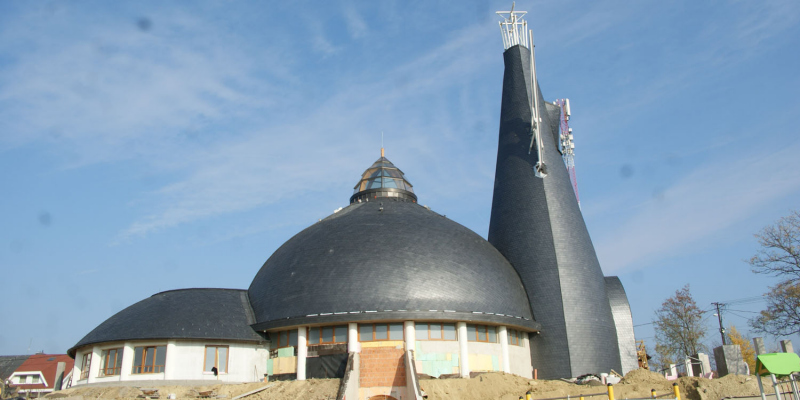 2021. november 24. 09:00
Imre Makovecz, a master of organic architecture, designed many churches in addition to many buildings. The plans for the Church of the Ascension in Rákoskert were made between 2008 and 2009, for which the necessary financial resources were not available at that time. However, construction of the church began two years ago and is now nearing completion. The new bell has been placed in its tower these days.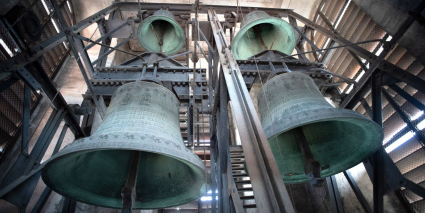 2020. október 6. 15:00
László Szlezák is possibly one of the best-known Hungarian bell-founders. He came to Budapest at the age of 14 and cast beautiful bells for churches throughout the city. Several of them can still be seen, for example in the Reformed Churches in Angyalföld and on Városligeti Avenue, on Ferenciek Square, in the Catholic Church on Haller Street, and the Kőbánya Church designed by Ödön Lechner. His largest and most famous work, the 7945 kg Saint Emeric bell cast for Saint Stephen's Basilica was destroyed in the Second World War.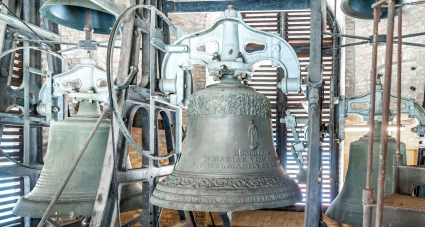 2020. augusztus 21. 09:00
The historical value of the former and present bells in Saint Stephen's Basilica in Budapest is significant in terms of ecclesiastical, industrial and national history. Today's large bell was donated by the German people in 1990 and was made by Perner in Passau. The bell was consecrated on 20 August 1990, thirty years ago. It is the largest bell in Hungary today.