Budavár Palace
2021. december 8. 13:00
The bust of our founding king recently arrived at the place of the relic, which had been lent by the former archbishop of Zagreb. The relic that can be seen in the St. Stephen's Hall of the Buda Castle from today is a real masterpiece from the millennium, which was presented to the public for the first time at the 1896 Millennium National Exhibition.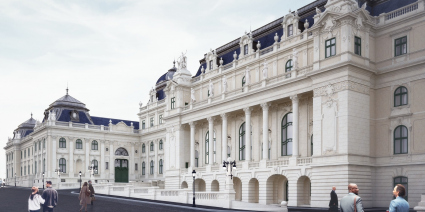 2021. december 3. 13:30
A detailed technical, architectural, artistic and functional survey of the Buda Castle has been completed, thanks to which the experts now know exactly the transformations after the Second World War. At the same time, planning for the complete restoration of the building complex began. The first visual designs have now been completed, led by Robert Gutowski.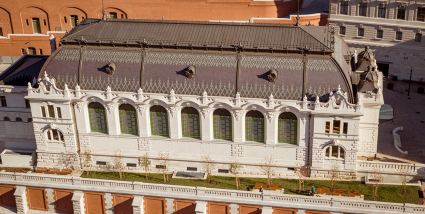 2021. november 5. 14:00
The recently reborn Riding Hall in Budavár, with its red and green English slate roof structure rebuilt in the same way as the original, won the World Championship of the International Roofing Association in Germany. The building, with its vaulted mansard roof, has earned the recognition in the category of metal roofs.