diplomatic residence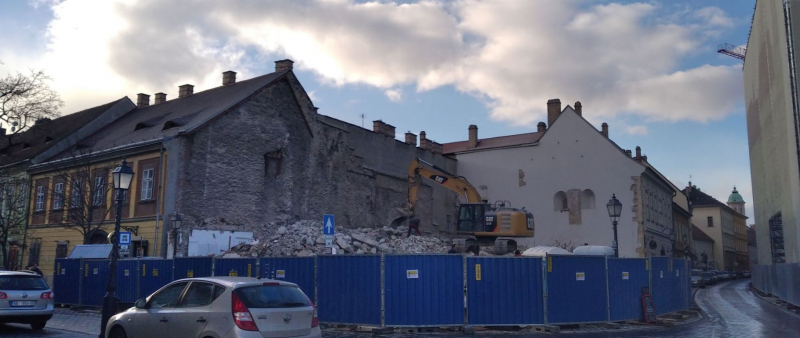 2022. február 3. 09:00
The demolition of the former diplomatic residence, the later Burg Hotel, was completed this week in the Szentháromság Square in Buda Castle, leaving only piles of rubble. The building, designed by György Jánossy and László Laczkovics and completed in 1981 is planned to be replaced by a house that will evoke the exterior of the buildings originally demolished after World War II.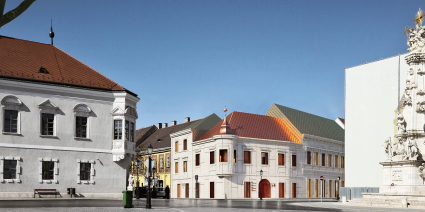 2022. január 10. 16:30
A house, respecting the historical past, which closely matches the image of the Castle District and the UNESCO World Heritage Site, will be the new conference centre of the Pallas Athene Domus Meriti Foundation in Szentháromság Square, said Ádám Reisz, head of Rapa Architects, the designers of the building. He also explained that the starting point for the reconstruction of the facade was the pre-war state, as there is a wealth of visual information available about this age on which they could based it.