Hegyalja Road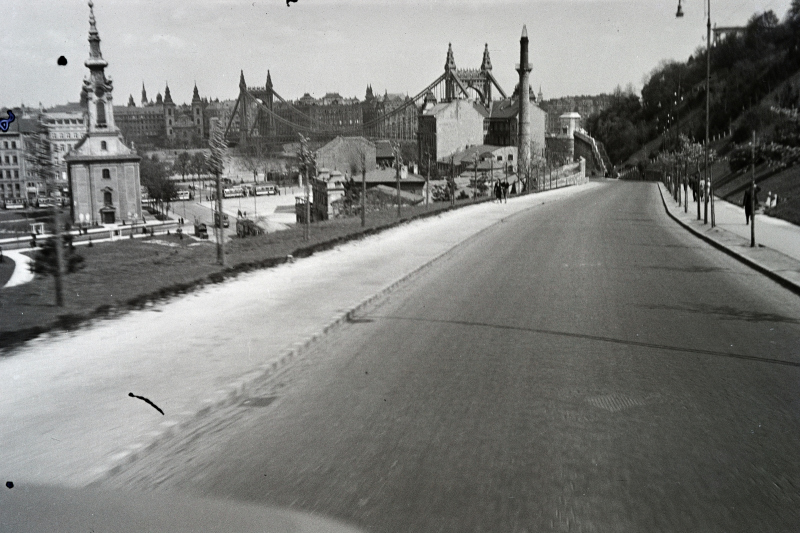 2022. december 15. 11:00
Nowadays, Hegyalja Road is one of the most important traffic routes in Buda, as it connects Budaörsi Road with Erzsébet Bridge. Its existence is natural to everyone now, many people get to Lake Balaton this way, but when the original Erzsébet Bridge was built, the road was not yet ready: its first section, which was built by public workers during the economic crisis, was handed over 90 years ago. The investment caused controversy, some feared for the silence of the Tabán.
2021. december 20. 09:00
The 660-meter overpass above the BAH junction plays an indispensable role in the traffic of Budapest, as it is actually the gateway to Lake Balaton. The huge bridge was built 45 years ago, and since then tens of millions of people have crossed it to reach Lake Balaton or the Adriatic. However, the construction also came at a price: a total of 73 flats disappeared due to it, and the old customs house was also demolished.