horse railway
2022. június 3. 08:00
Already in the time of King Matthias, the Hegyvidék wells provided water to the Buda Castle, but Queen Elizabeth and Palatine Joseph also drank water coming from Svábhegy - revealed at the new exhibition on the relationship between Hegyvidék and the water, which opened on Wednesday in the building of the Hegyvidék Local History Collection next to the Horse Railway Cultural and Event Centre.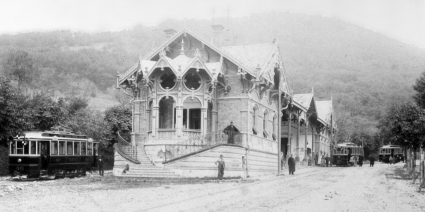 2022. január 17. 14:00
One of the most popular tram lines, the last of which was the iconic tram 58, was discontinued 45 years ago, on 17 January 1977. One of the first tram lines on the Buda side was the one in Zugliget, which started in 1896, the year of the millennium, and although it was replaced by the 58V replacement bus after the 1977 shutdown, then the 158 bus, and today the 291 bus, to this day, many are waiting for the revival of the tram line in the capital.