János Hill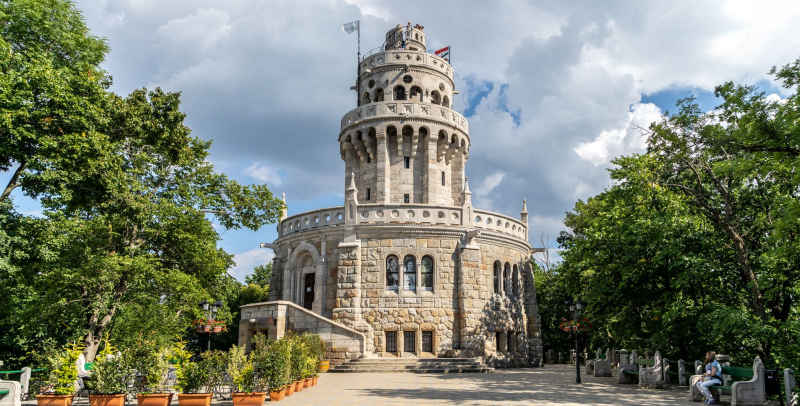 2020. szeptember 8. 09:00
The Elizabeth Lookout Tower atop János Hill in Budapest was opened with much ceremony 110 years ago. The tiered, cylindrical tower of snow-white limestone has since then become an unmatched staple of the Buda Hills, as it is visible from large swathes of the city. The present form of the lookout tower should be attributed to Frigyes Schulek. To honour the tower's anniversary, we have collected various images and stories from its past.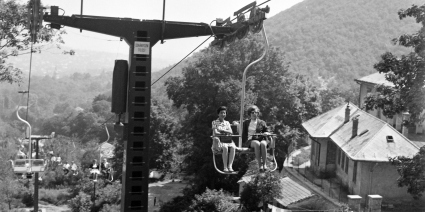 2020. augusztus 19. 10:00
The János Hill chairlift is one of Budapest's most interesting means of transport and has been serving the city since 19 August 1970. There are several interesting facts connected to it. Few know that the first "passengers" on the chair lift were sandbags. A wedding was once held up in the air, and the Trapper jeans brand also shot a commercial on the lift, with a stuntman travelling above the city standing up.
2020. augusztus 2. 15:00
One of Sisi's favourite places to visit in Budapest. The highest point of the city houses one of Budapest's most popular lookout towers, the Elizabeth Lookout. The building, designed by Pál Kluzinger and Frigyes Schulek, was opened 110 years ago. Pestbuda climbed János Hill to honour the anniversary.