Károly Kós
2021. december 30. 09:00
During the bloodthirsty years of World War I, the difficult fate of the Austro-Hungarian Empire was compounded by another blow at the end of 1916: Emperor and King Franz Joseph I died. After sixty-eight years of rule, he passed away on 21 November 1916. He was succeeded by his grandnephew, Archduke Charles of Habsburg-Lorraine, who had been crowned king on 30 December 1916, 105 years ago.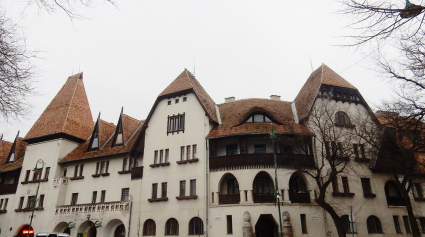 2021. szeptember 26. 09:30
Wekerletelep with its special atmosphere is located in Kispest. Its smaller and larger houses form this fairytale-looking part of the city in a uniform style, arranged in streets that are inexplicable for an outsider, but are in a regular order. Its creation was initiated by Sándor Wekerle, one of the most prominent Hungarian prime ministers, who passed away a hundred years ago.