Liberty Bridge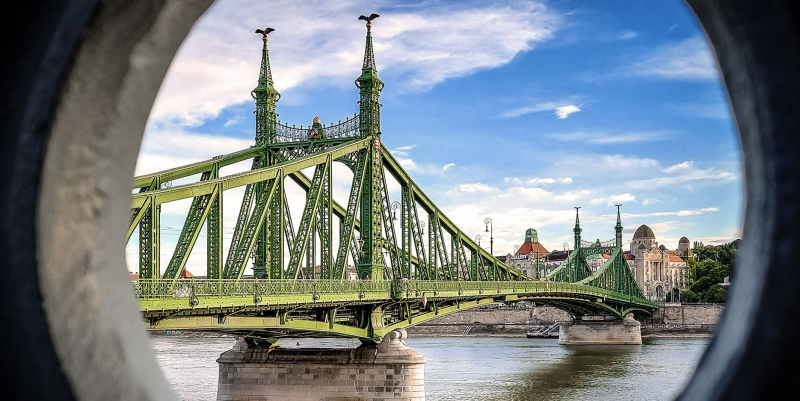 2021. október 4. 09:00
Liberty Bridge is 125 years old. Budapest's shortest Danube bridge hides many interesting things. At the time of its handover, in the year of the millennium, Franz Joseph hammered the last silver rivet in, its colour has been blue and gray in addition to green, they wanted to demolish it once, and at its renovation before the regime change they placed back the historical Hungarian coat of arms cunningly.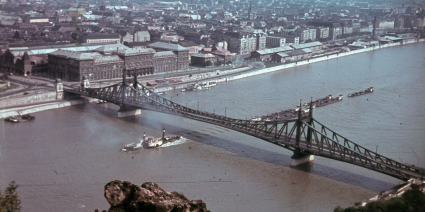 2021. augusztus 23. 09:30
At the end of the spectacular fireworks held in Budapest on the occasion of the founding of the state, glowing Greek fires were started on the bridges, including the Liberty Bridge. At that moment, surely few thought it was the first bridge to be rebuilt after the devastation of World War II and handed over to traffic on 20 August 1946.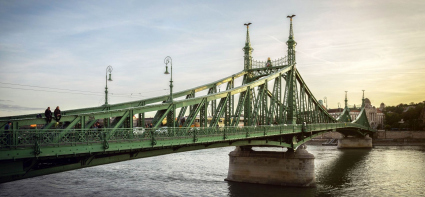 2020. október 17. 11:00
Following a tragedy in Vienna, abridge renovation project was launched in Budapest in 1979. Szabadság Bridge was slated for renovation in 1981, however, was eventually prioritised due to urgent work. Despite this, the bridge was closed again in 1985, as the original steel support columns had been corroded so significantly they became unstable. However, during this second renovation, the decision to repaint the bridge to its original green was also made.