Móric Pogány
2021. december 30. 09:00
During the bloodthirsty years of World War I, the difficult fate of the Austro-Hungarian Empire was compounded by another blow at the end of 1916: Emperor and King Franz Joseph I died. After sixty-eight years of rule, he passed away on 21 November 1916. He was succeeded by his grandnephew, Archduke Charles of Habsburg-Lorraine, who had been crowned king on 30 December 1916, 105 years ago.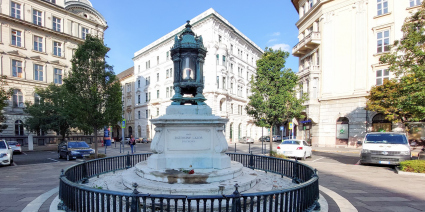 2021. október 6. 09:00
As early as the 1870s, it was decided that a memorial would be erected to Lajos Batthyány, who was executed in 1849, but while other statesmen received a statue, the martyrdom of the Prime Minister was commemorated with an eternal flame. The monument was built in 1926, and the inauguration of the eternal flame, which still stands today, took place on the day of the execution, on 6 October, with the participation of Governor Miklós Horthy and several public dignitaries.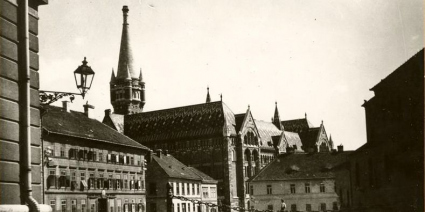 2021. január 2. 12:00
The National Hauszmann Program recently announced that the destroyed tower of the National Archives' building in Buda Castle would be rebuilt during the building's renovation. Join Pestbuda on a stroll through the history of this iconic tower.