Móric Pogány
2021. október 6. 09:00
As early as the 1870s, it was decided that a memorial would be erected to Lajos Batthyány, who was executed in 1849, but while other statesmen received a statue, the martyrdom of the Prime Minister was commemorated with an eternal flame. The monument was built in 1926, and the inauguration of the eternal flame, which still stands today, took place on the day of the execution, on 6 October, with the participation of Governor Miklós Horthy and several public dignitaries.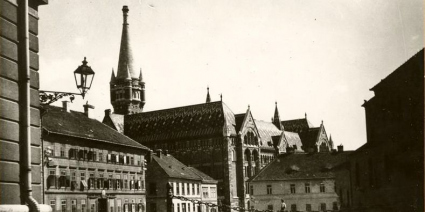 2021. január 2. 12:00
The National Hauszmann Program recently announced that the destroyed tower of the National Archives' building in Buda Castle would be rebuilt during the building's renovation. Join Pestbuda on a stroll through the history of this iconic tower.