Petőfi Square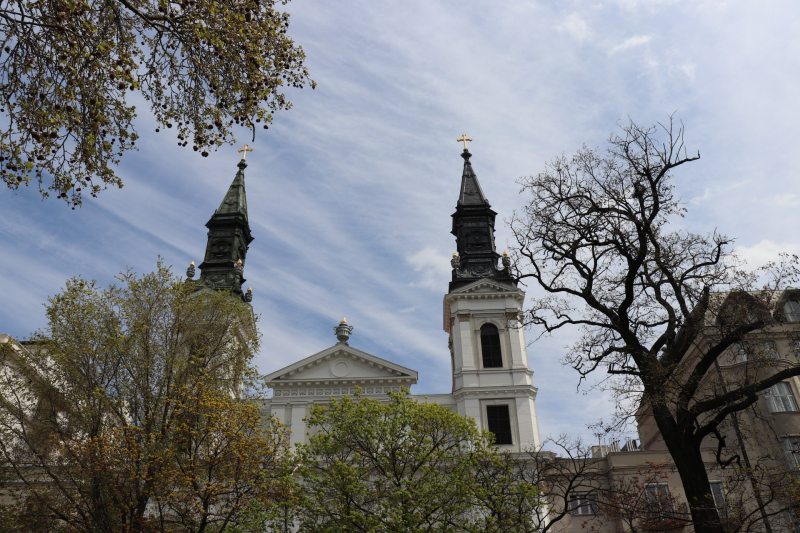 2021. augusztus 15. 19:30
The tower of a church always has a special significance. It is an important part of the cityscape, it helps with orientation and of course a signal to the community as well. The tower (or towers) of the Greek Orthodox Church of Our Lady in Petőfi Square not only define the cityscape, but they are also signals in the history of the 220-year-old church.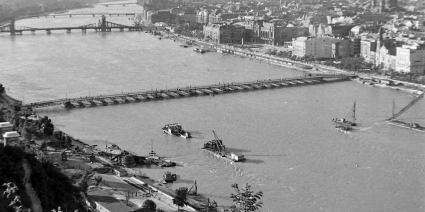 2020. november 20. 09:00
Following the devastation of World War II a series of temporary bridges were constructed in Budapest to ensure movement around the city. One of these was the Petőfi Pontoon Bridge, which was named after the fact that it connected Petőfi Square in Pest, with Döbrentei Square in Buda, not far from the ruins of Erzsébet Bridge. However, the population quickly became to use the slightly more ingenious name, Böske Bridge, Böske being a common Hungarian nickname for Erzsébet or Elizabeth. The name Petőfi Bridge was later inherited by a completely different structure.