Ráday House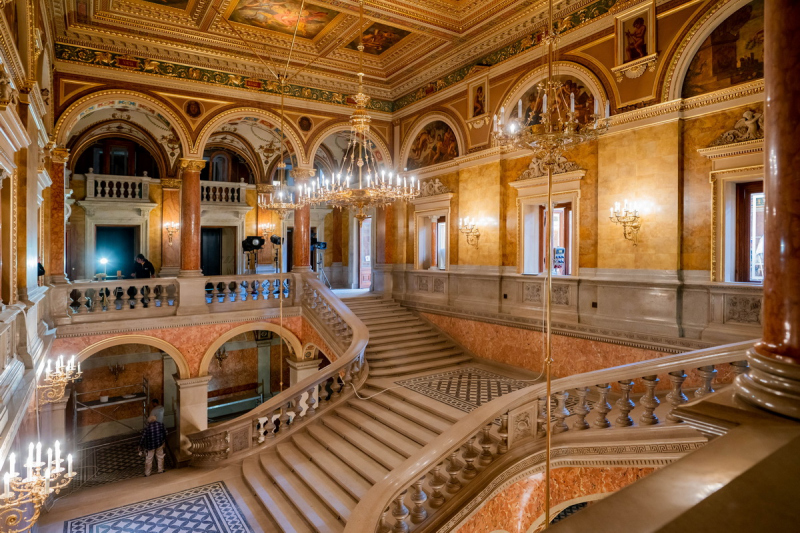 2022. december 31. 11:00
2022 will almost certainly go down in history with a negative tone, as it was burdened by a series of crises from which Hungary could not extricate itself. Nevertheless, Budapest developed very nicely, many investments were completed this year: several new buildings were completed and many monuments were restored. On the last day of the year, Pestbuda looks back and summarises the events of the year.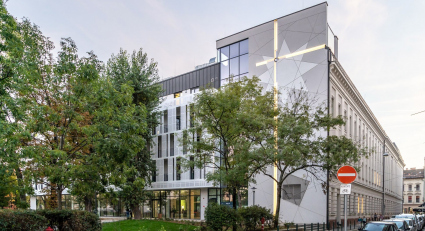 2022. október 28. 09:00
Large-scale construction had been going on in Ráday Street, and especially Markusovszky Square, in recent years, the veil has recently been lifted: the new building of the Ráday Dormitory, which burned down in early 2019, has been completed. The works also included the renovation of the original centre, so an entire block of buildings was reborn in the heart of Ferencváros. Old and new blend together harmoniously, perfectly expressing the Christian values prevailing between the walls.
2022. október 2. 15:00
In 2019, the Reformed dormitory in the 9th District, on the plot of the Dunamellék Reformed Church District bordered by Ráday Street, Köztelek Street, Markusovszky Square, and Biblia Street, burned down under tragic circumstances. In its place, on the side facing Markusovszky Square, the new dormitory wing has now been completed, but in addition, the central building bordered by Ráday Street and Köztelek Street, acquired in 1912, has also been completely remodelled. In the renewed headquarters building, the bishop's office can be found at 28 Ráday Street and the Faculty of Theology of the Károli Gáspár University of the Reformed Church can be approached from Köztelek Street.