Riding Hall
2021. november 5. 14:00
The recently reborn Riding Hall in Budavár, with its red and green English slate roof structure rebuilt in the same way as the original, won the World Championship of the International Roofing Association in Germany. The building, with its vaulted mansard roof, has earned the recognition in the category of metal roofs.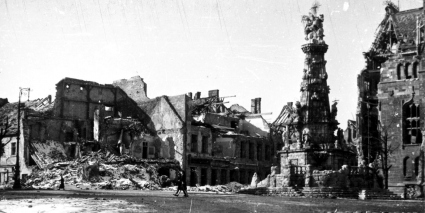 2021. június 19. 08:30
The siege of Budapest was one of the most brutal battles of World War II, with the Castle District suffering the greatest damage. Only 1,400 of the approximately 6,500 flats standing in the vicinity of Castle Hill remained intact. And the devastation continued after the war: the communist dictatorship destroyed many buildings for ideological reasons, even though they could have been saved or rebuilt. Many iconic buildings, including several churches and the Castle Garden, fell victim to communist "restoration".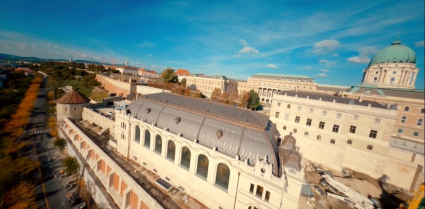 2020. november 17. 17:00
A unique drone shot of the reconstructed building of Buda Castle has been released. After a close view of the newly restored Mátyás Fountain, turning to the Main Guardhouse and its charismatic café, to fly over and into the newly completed Riding hall. After a close examination of the building's details, the shots swoops past the Csikós Statue.