Roman Beach
2021. szeptember 11. 12:00
If swimming or eating 'lángos' means relaxation, people usually think of Lake Balaton as a destination. However, Roman Beach offers a similar opportunity in Budapest. The first legal public Danube beach in the capital opened here in the summer of 2021 - after a long break. But the Roman Beach is much more than that. The area is the only place offering a real waterfront experience along the Danube section of Budapest, its special milieu captivates the visitors. If someone really wants to get to know the five-kilometre beach, get ready for a multi-hour trip as Pestbuda reporters did. Take a closer look at the beach with the author.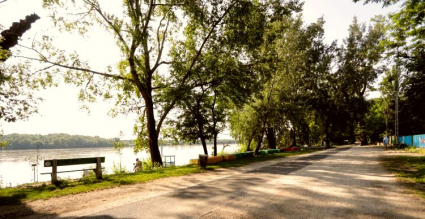 2021. július 24. 14:00
From 30 July, we can bathe in the Danube in Budapest again. On the Római-part (Roman Beach), in the area on the banks of the Danube next 15–17 Kossuth Lajos üdülőpart (resort) a free beach will open, where until the end of August anyone can bathe in the Danube.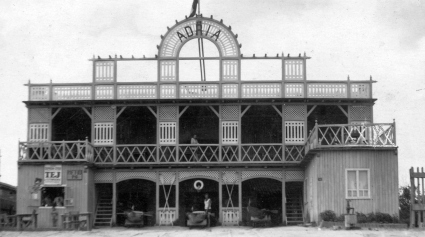 2021. május 21. 09:00
The Római-part (Roman Beach) was already a popular resting place on the Danube in the 1900s, and it became really popular in the 1920s. The former boathouses tell us about our architectural, sports and cultural-historical values – today mostly only from photographs.