Rumbach Sebestyén street synagogue
2021. november 19. 14:00
The modern gymnasium behind St. Margaret's High School won the 2021 Budapest Architecture Award, which was virtually presented last night. The rehabilitation of the Eiffel Workshop and the Rumbach Sebestyén Street Synagogue, among others, was praised.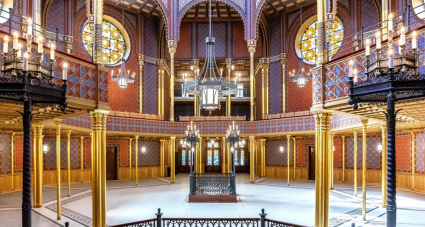 2021. június 10. 16:00
The renovated Rumbach Sebestyén Street Synagogue was opened as a renewed sacred, communal and cultural space. The synagogue, built in 1872 according to the plans of Otto Wagner, stood empty for decades, and its reconstruction was completed last year.