Saint Emeric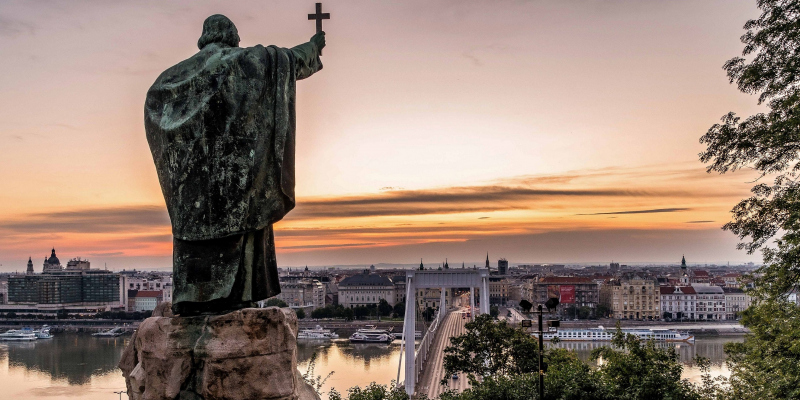 2021. szeptember 24. 09:03
The name and legend of Saint Gellért is known not only to the Hungarians, but certainly to the tourists visiting here. If for no other reason, because the Gellért Hill statue of the first martyr of Christian Hungary is an integral part of the Budapest cityscape; the bishop has been holding the cross high above the capital for more than a hundred and ten years. The memory of Bishop Gellért, who died a martyr's death in 975 years, is preserved not only on the mountain, but also in many other works in the capital.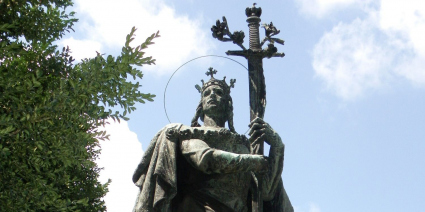 2021. április 14. 10:30
Hungary celebrated the life of Saint Emeric, the son of the country's first King, Saint Stephen, 90 years ago. On the 900th anniversary of the death of Prince Emeric (Imre), who was consecrated together with his father in 1083, a large-scale memorial year was organized in 1930–1931 and the village of Pestszentimre was named after him, which in 1950 became part of the 18th District of Budapest. The church in the district also bears the name of the prince, and the first public statue of the district also depicts Saint Emeric.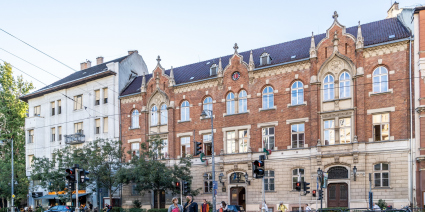 2020. szeptember 7. 13:00
There is a part of Budapest where a car factory, a barracks, university halls of residence, and the entirety of Hungarian literary life in the inter-war years lived peacefully side-by-side. All within 100 metres of each other. A small section of a wonderful road with wonderful places: the stretch of Bartók Béla Road between Szent Gellért [Saint Gerard] Square and the Körtér.