Szentimreváros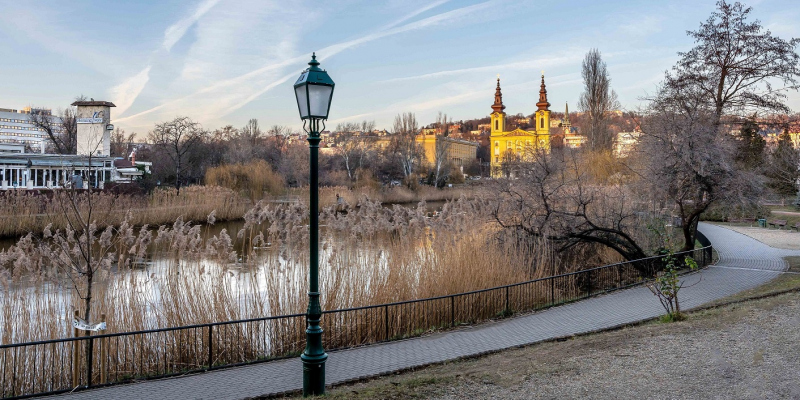 2022. január 21. 09:00
One of the emblematic sites of Szentimreváros in the 11th District is the Bottomless Lake, which was artificially created in the late 19th century. The workers of the brick factory operating on the site of today's Kosztolányi Dezső Square accidentally cut through a deep watercourse, the stratum water burst to the surface and slowly filled the clay bed. The Bottomless Lake and its shores were neglected until the middle of the last century, where rubble and ruins were carried here during the two world wars. However, between 1958 and 1960, it was put in order and a park was established around it, and since then it has been a popular place for the citizens.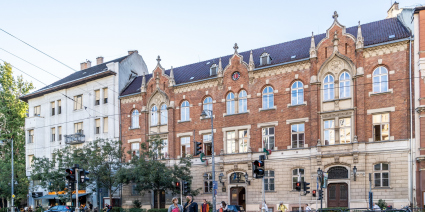 2020. szeptember 7. 13:00
There is a part of Budapest where a car factory, a barracks, university halls of residence, and the entirety of Hungarian literary life in the inter-war years lived peacefully side-by-side. All within 100 metres of each other. A small section of a wonderful road with wonderful places: the stretch of Bartók Béla Road between Szent Gellért [Saint Gerard] Square and the Körtér.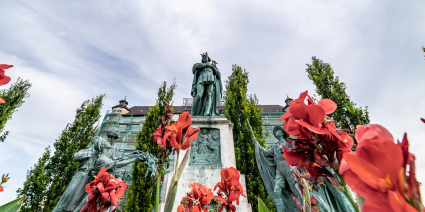 2020. augusztus 16. 10:00
The statue of Saint Emeric erected in 1930 has survived the storms of history. Later it survived the battles of 1956 and the attacks of the socialist ideology untouched. Although its demolition was raised several times, the statue by Zsigmond Kisfaludi Strobl still stands where it was unveiled 90 years ago, as part of the events commemorating the 900th anniversary of Saint Emeric's death.