Vigadó
2021. április 11. 12:00
For the second year in a row, the country is celebrating National Poetry Day behind closed doors. After last year's tour of statues, when Pestbuda visited the monuments of famous poets, we now showcase several works depicting poetry itself on Budapest's famous buildings.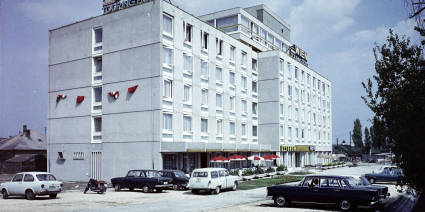 2020. november 16. 09:00
Under Socialist rule, the state governed economy operated according to what were called five-year plans. These determined the type and volume of goods and raw materials to be produced in the next five year period. However, these should not be equated with a well thought out business plan, as they were not based on realistic demand and business opportunities.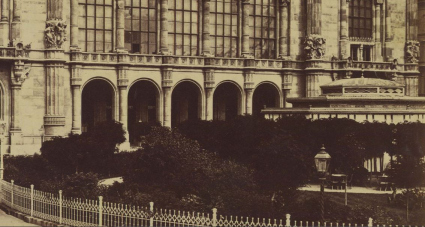 2020. szeptember 15. 09:00
The Danube Promenade was once lined with several almost legendary buildings. These included the Redoute, the Queen of England Hotel, the Lloyd Palace and the Ritz Hotel. Alongside the grand palaces stood a small building, the Hangli Kiosk. The restaurant was named after its owner, Mark Hangl, an Austrian-born restaurant owner who came to Budapest at a young age, and who was helped by Ferenc Deák himself, in opening the kiosk. The Hangl Kiosk stood in front of the Pest Vigadó from 1870 until it was lost in the end days of the Second World War, alongside so many other beauties.