Zsigmond Kisfaludi Strobl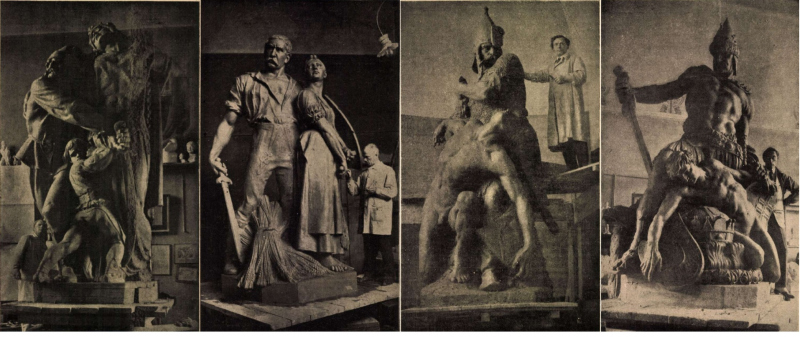 2021. január 18. 11:00
The group of irredentist sculptures erected in response to the Trianon Peace Treaty was unveiled a hundred years ago, on 16 January 1921. One of the first spectacular responses to the treaty that ended World War I was welcomed by a crowd of 50.000. The sculptors. Zsigmond Kisfaludi Strobl, István Szentgyörgyi, János Pásztor and Ferenc Sidló cast the statues to depict everything that the territories lost only half a year earlier had meant in Hungarian history.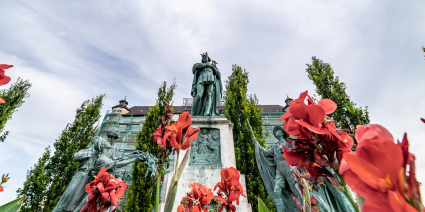 2020. augusztus 16. 10:00
The statue of Saint Emeric erected in 1930 has survived the storms of history. Later it survived the battles of 1956 and the attacks of the socialist ideology untouched. Although its demolition was raised several times, the statue by Zsigmond Kisfaludi Strobl still stands where it was unveiled 90 years ago, as part of the events commemorating the 900th anniversary of Saint Emeric's death.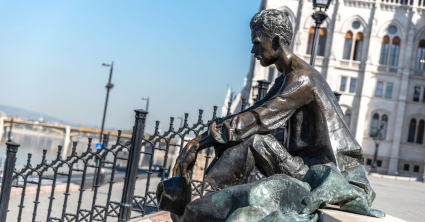 2020. április 11. 22:00
On this year's National Poetry Day, 11 April - the birthday of Attila József - the public, community poem readings, which have already become a tradition, were cancelled, and we could not even visit the statues of the greatest Hungarian poets to show our respect and gratitude. Thus, Pestbuda offers only a virtual walk between the works depicting our national greats in Budapest.