Astoria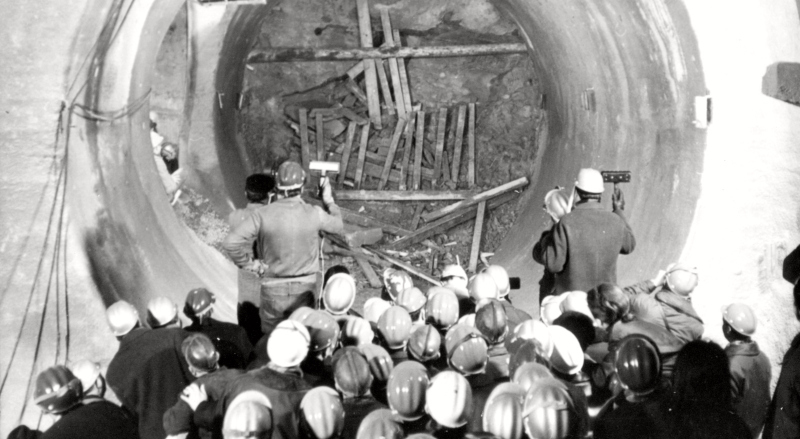 2022. január 11. 13:00
Between Astoria and Blaha Lujza Square, in the metro tunnel under construction, but on the already drilled section, a water intrusion took place in 1967, which shocked the people of Budapest and raised questions about the possible safety of the metro. The unexpected sand and water intrusion 55 years ago not only caused alarm among prospective passengers, but also experts feared that the residential buildings on Rákóczi Road could be endangered. After averting the danger, the builders tried to reassure the people of the capital that there would be no need to fear similar accidents in the finished metro tunnel.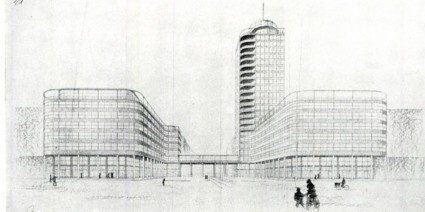 2022. január 9. 11:00
On Pestbuda, we recently introduced the Mol Tower under construction, which will be the first real high-rise building in Budapest. It will be no real skyscraper, because we call that buildings with a height of up to 150 meters, and the Mol Tower, albeit just by a little, remains below that limit. High-rise buildings have been designed in Budapest for almost 100 years, and several architects would have surpassed the 96-meter-high height of the Parliament and St. Stephen's Basilica.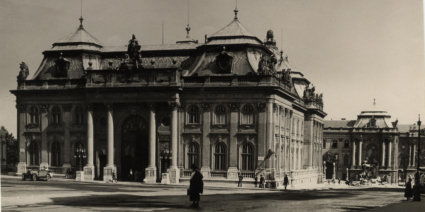 2021. augusztus 31. 09:00
The change in Budapest can be surprising when looking at old pictures: the former riding hall behind the National Museum, the New Building (Újépület) on the site of the current Szabadság Square, the disappeared houses of Pest and Buda downtown, the former splendour of the Buda Palace, and the beautiful historic buildings which stood on the site of the series of hotels along the Danube. What has changed and what is constant? Take a look at the six pictures Pestbuda collected.