Eskü Square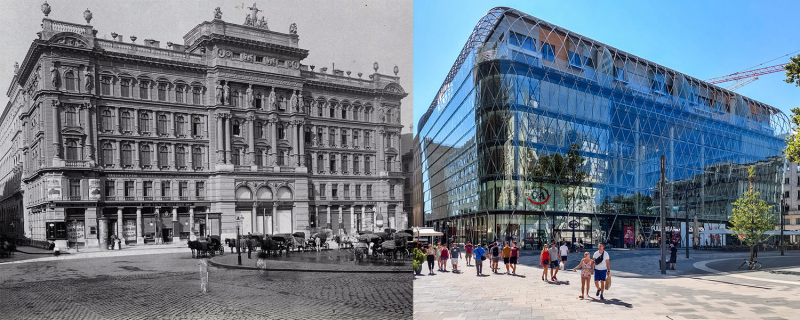 2021. július 30. 09:00
It is always exciting to follow the change, especially when it comes to Budapest. Old photos faithfully document what a house, street or square in the capital used to be like. With their help we can recall the former Haas Palace in Gizella Square, marvel at how - in the 1880s and 1890s - barren the Rózsadomb was, and today's Margit Boulevard were more like the streets of a small town. Factories stood on the banks of the Danube in Pest, next to the Parliament building under construction.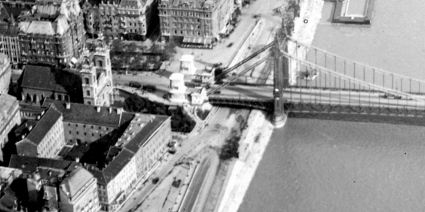 2021. július 17. 09:00
In the 1930s, the car traffic in Budapest was already so high that the Pest bridgehead of the Elizabeth Bridge had to be rebuilt in order to avoid permanent traffic jams and the risk of accidents. Even the relocation and even demolition of the Inner City Parish Church was discussed, but instead the designers chose an imaginative and inexpensive technical solution. The new ramp of the bridge was completed on 17 July 1936.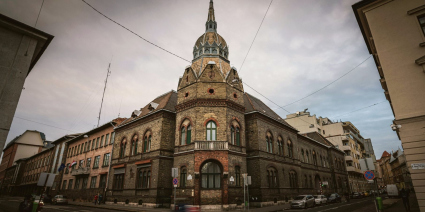 2020. november 24. 12:00
Founded in 1870 through the initiative of Ödön Szécsenyi professional firefighters have been battling flames in Budapest ever since. Over the last 150 years, they have proven themselves not only during fires and catastrophes but through the storms of History during the world wars and the siege of Budapest. Their work is now a fundamental requirement of the city functioning safely.