Főőrség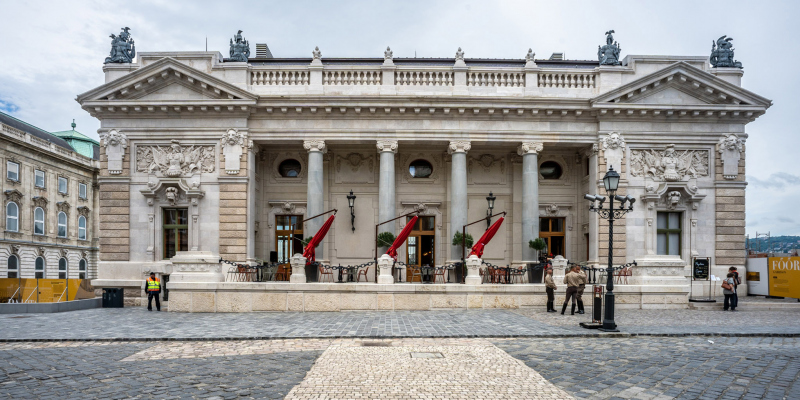 2021. június 10. 10:00
After almost fifty years, the Guard House (Főőrség) once again stands in full beauty on the western side of the Hunyadi courtyard. The recently opened café revives the traditions of the Hungarian Royal Guards. The exhibition on the first floor presents the history of the military unit of Hungary with the help of original uniforms, weapons, and copies of contemporary documents. The café's menu evokes the heyday of the Budapest café culture. Its interior refers to the colours of the guard's uniforms, which was one of the top Hungarian national uniforms. Pestbuda asked managing director István Bottyán about the past and present of the renewed Guard House.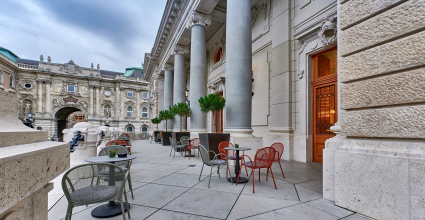 2021. május 14. 15:30
The Guard House (Főőrség) building opened on Friday. Visitors are invited to the cafe and an exhibition of the 260-year history of the Hungarian Royal Guards. The building designed by Alajos Hauszmann and built in 1903 originally served as the headquarters of the Palace and Royal Guards.
2020. július 17. 09:00
People have admired the Lovarda ('riding hall') in Buda Castle, recently completed within the framework of the National Hauszmann Program, from the outside. They have not been able to look around inside yet, only see the beautiful interiors in photos. Pestbuda editors had the opportunity to visit the building as part of a guided tour. Alajos Hauszmann designed the riding hall, which was completed in 1901. Hence it is no surprise that the guided tour was called Hauszmann's Horses on the website of the National Hauszmann Program.