Money Museum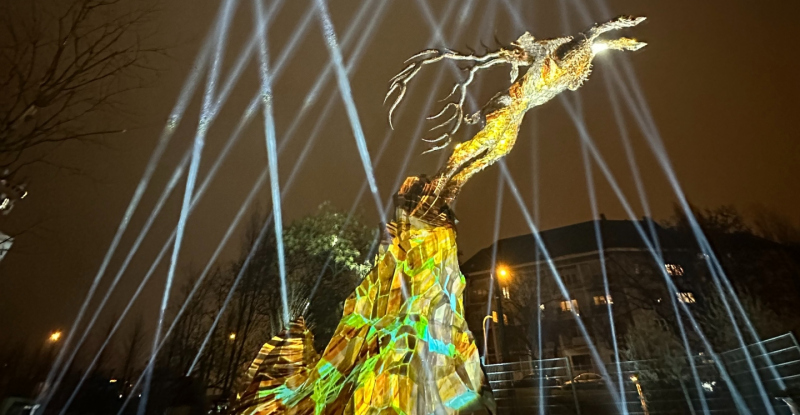 2022. december 16. 20:00
The Miraculous Hind statue was inaugurated in the garden of the Hungarian National Bank Supervisory Centre and Money Museum, i.e., the former Postal Palace on Krisztina Boulevard. The symbol of the Money Museum, the five-metre-high work standing on a six-metre-high pedestal, which symbolises renewal, ascension, and abundance, can be clearly seen by pedestrians and motorists on Krisztina Boulevard from afar.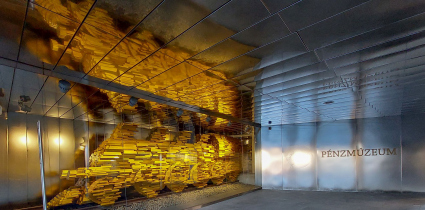 2022. március 11. 14:30
One of the most famous buildings of Széll Kálmán Square, the former Buda Postal Palace, has undergone huge changes in recent years. It was purchased by the Hungarian National Bank and began its renovation in 2018. Its exterior has been restored to its golden age, while its interiors have been modernised to accommodate its new functions: most of it has been occupied by the bank's supervisory centre, and the Money Museum was installed in the north wing, which will open on 15 March. However, it was already shown to the press, where Pestbuda could also report from.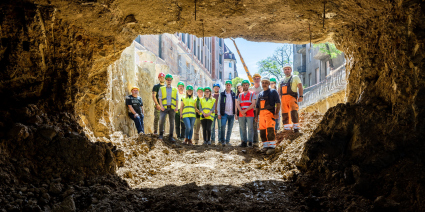 2021. június 25. 09:00
The construction of the new pedestrian crossing connecting Széll Kálmán Square with the Postapalota (Postal Palace) and Városmajor started last autumn, the two ends of which met under Várfok Street almost a month ago. The tunnel, which is expected to be completed by the end of the year, will not only provide an unobstructed passage for pedestrians and cyclists in the area to Városmajor but will also create a new entrance to the former Postapalota, also known as the Buda Palace.