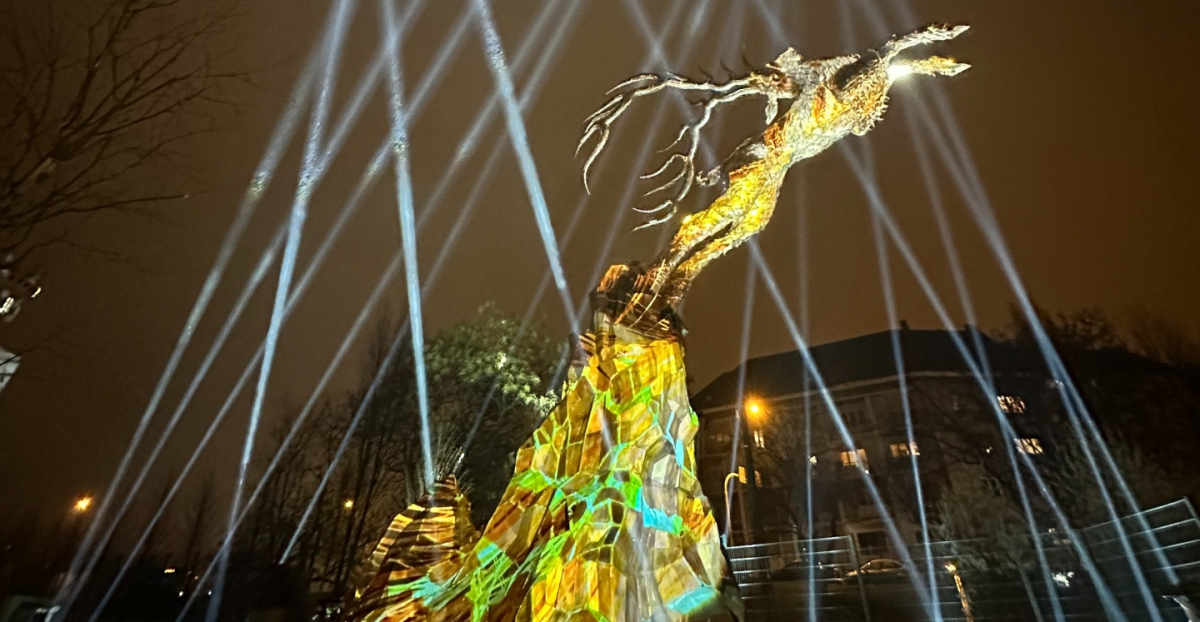 The Miraculous Hind statue was handed over in the garden of the former Postal Palace
Hungarian version of the article: Átadták a Csodaszarvas-szobrot a volt Postapalota kertjében
December 16, 2022 at 8:00 PM
The Miraculous Hind statue was inaugurated in the garden of the Hungarian National Bank Supervisory Centre and Money Museum, i.e., the former Postal Palace on Krisztina Boulevard. The symbol of the Money Museum, the five-metre-high work standing on a six-metre-high pedestal, which symbolises renewal, ascension, and abundance, can be clearly seen by pedestrians and motorists on Krisztina Boulevard from afar.
The Miraculous Hind statue was handed over in a ceremonial setting in the garden of the Hungarian National Bank's (HNB) Supervisory Centre and Money Museum, according to the HNB's press release. As they said: the statue symbolises renewal, guidance, the search for abundance and happiness, it is a symbol of the Money Museum's mission, the development of financial awareness. It is also connected to the value-creating mission of the institution and the meaning of money. The motif of the miraculous hind appeared already in the spring as the Money Museum's logo, and it shows several times in the building during the visitor's route.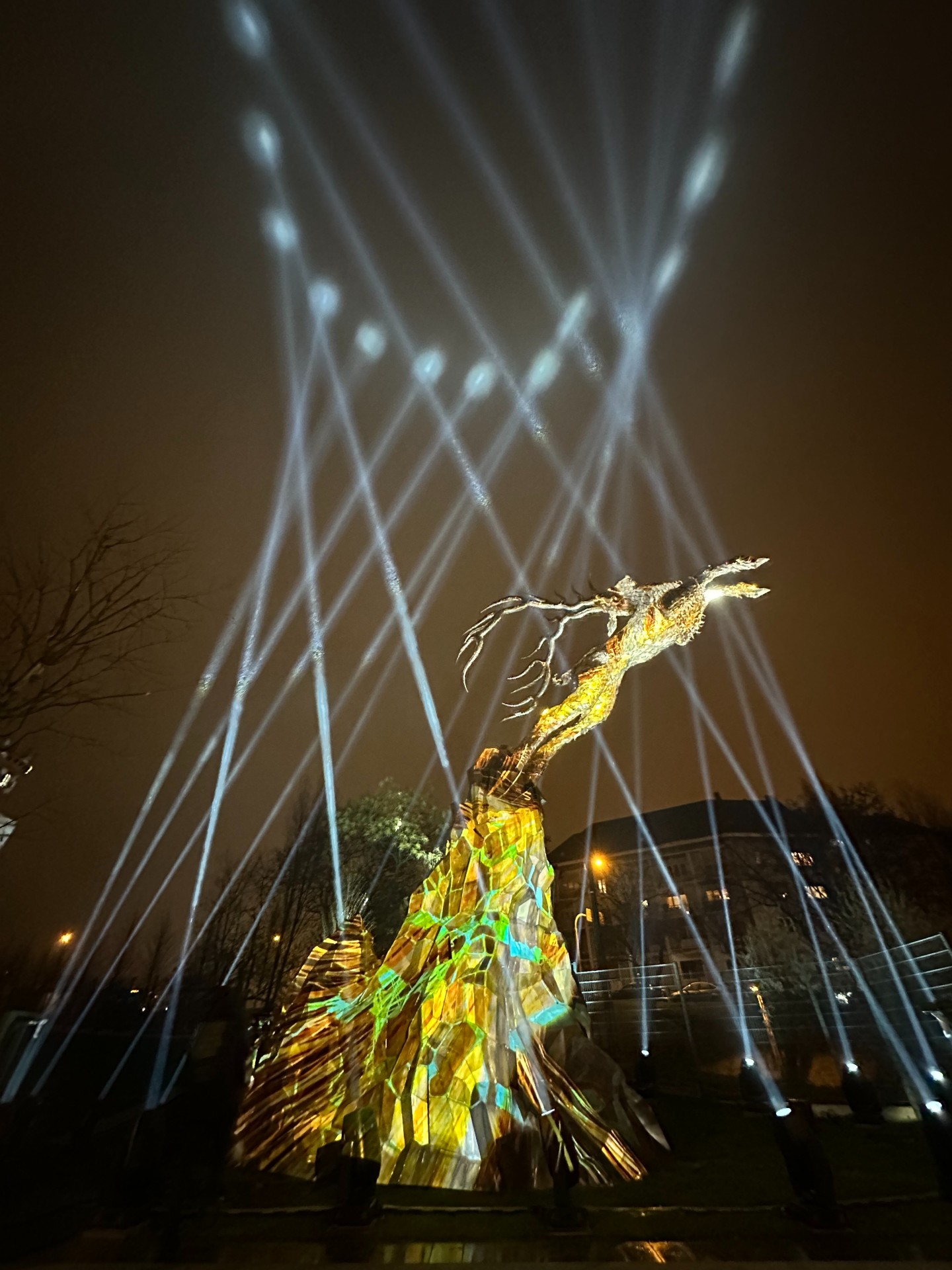 The 5-metre-high Miraculous Hind statue stands on a 6-metre pedestal (Photo: HNB)
The sculpture was created by Gábor Miklós Szőke, a sculptor recognised both on the domestic and international scene, the announcement reads. "In Szőke's art, the motifs of the animal world have always played a large role, as well as the connection between the visual world captured through symbols and the underlying messages," they added.
The deer's antlers are made of polished bronze cast, and its body is made of thousands of golden hair plates bent from bronze. Regarding its parameters, the pedestal is more than six metres high, while the deer standing on it reaches a height of five metres, the statue weighs more than 15 tons, the HNB reports.
As stated in the announcement: the protection of domestic cultural heritage and the enhancement of national cultural values are given a prominent role in the HNB's value-preserving and value-creating work. The sculptures exhibited as part of the Money Museum are related to this value-creating activity.
The purpose of the Money Museum, which opened this spring, is to provide an insight into the world of money. The institution has already welcomed more than 62,000 visitors and has provided a venue for numerous events, competitions and conferences for students and families.
Source: Hungarian National Bank
Cover photo: The Miraculous Hind statue (Photo: HNB)