Postal Palace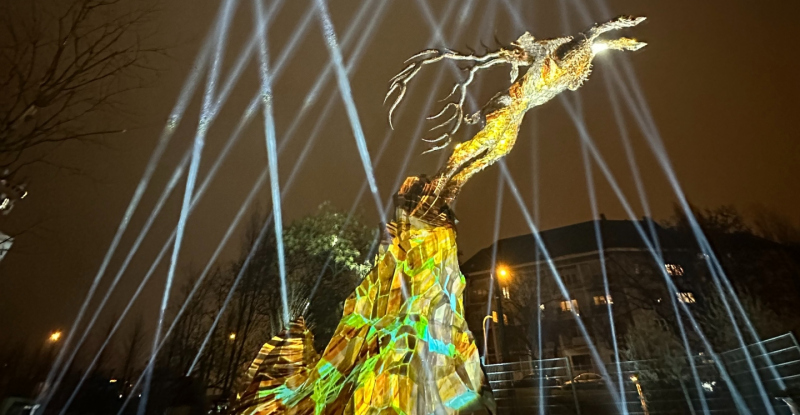 2022. december 16. 20:00
The Miraculous Hind statue was inaugurated in the garden of the Hungarian National Bank Supervisory Centre and Money Museum, i.e., the former Postal Palace on Krisztina Boulevard. The symbol of the Money Museum, the five-metre-high work standing on a six-metre-high pedestal, which symbolises renewal, ascension, and abundance, can be clearly seen by pedestrians and motorists on Krisztina Boulevard from afar.
2022. május 8. 12:00
Finding and viewing pieces of the architectural heritage of a city with a long history is an eternal tourist hit. Budapest stands out in this area mostly with the legacy of dualism and the two world wars: almost everyone have encountered the names of Miklós Ybl, Imre Steindl or Ödön Lechner, but if we dig deeper, it is impossible to list how many undeservedly lesser-known talents contributed to the decoration of the Hungarian capital. The building of the Buda Postal Palace, which adorns the south-western side of Széll Kálmán Square, is also connected to such a genius: a remarkable volume came out this year about Gyula Sándy's life and work, both from a professional and a layman's point of view.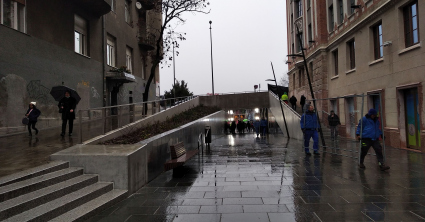 2021. december 3. 08:00
Széll Kálmán Square has undergone huge changes in recent years and although we have become accustomed to the modern environment, the renovation program actually ended only on Thursday: the gateway connecting the square with Krisztina Boulevard was handed over. The passage was short, but the construction was all the more complicated. Still, it was worth it, as it is another, very big step towards an accessible Budapest.