poetry
2021. november 27. 09:00
Budapest gave Pilinszky the experience of the city: when he was young, he absorbed the colours and atmosphere, and although he got to know many big cities in the world (he visited Rome, Paris, London, Vienna or New York), the real remained Budapest for him. The poet, born 100 years ago, spent his infancy in the city centre, in the immediate vicinity of the Károlyi Garden, he lived with his family for long in Molnár Street, he got his first home on Izabella Street at the age of forty. Cafés, editorial offices, bars and cinemas were also important venues for his life and poetry.
2021. április 11. 12:00
For the second year in a row, the country is celebrating National Poetry Day behind closed doors. After last year's tour of statues, when Pestbuda visited the monuments of famous poets, we now showcase several works depicting poetry itself on Budapest's famous buildings.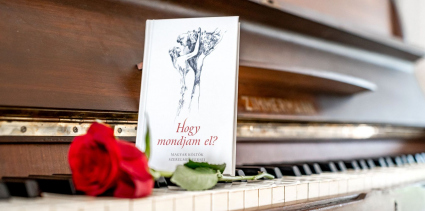 2020. október 22. 14:00
A small collection of poems from Hungarian poets was published recently. Naturally, it is connected to Budapest. The pages of the booklet are decorated with pictures of statues found around Budapest.