pontoon bridge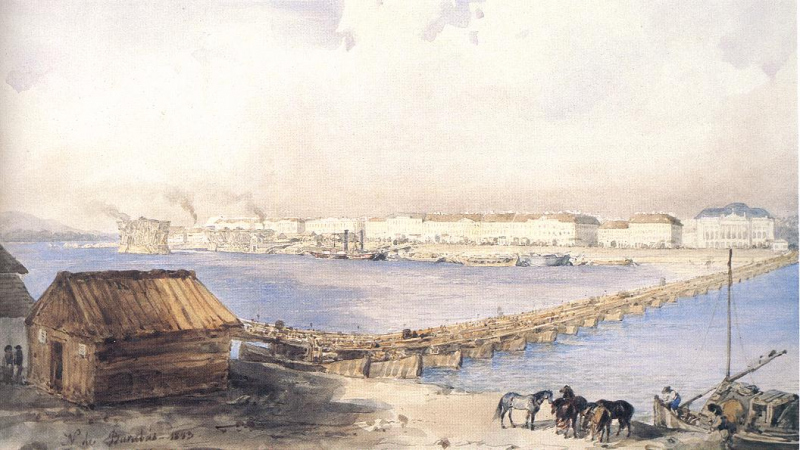 2021. augusztus 2. 09:00
The pontoon bridge between Pest and Buda was built due to the visit of Archduke Albert Casimir and was closed, with a little exaggeration, due to the trip of Count István Széchenyi. The pontoon bridge between the two banks of the Danube was built 255 years ago and was demolished 171 years ago.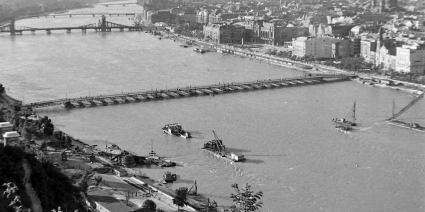 2020. november 20. 09:00
Following the devastation of World War II a series of temporary bridges were constructed in Budapest to ensure movement around the city. One of these was the Petőfi Pontoon Bridge, which was named after the fact that it connected Petőfi Square in Pest, with Döbrentei Square in Buda, not far from the ruins of Erzsébet Bridge. However, the population quickly became to use the slightly more ingenious name, Böske Bridge, Böske being a common Hungarian nickname for Erzsébet or Elizabeth. The name Petőfi Bridge was later inherited by a completely different structure.