Reformed church
2020. szeptember 11. 09:00
The Reformed Church opened in Soroksár on 5 September is reminiscent of the turreted towers of Churches in Kalotaszeg (Țara Călatei, Romania). While the eighth Reformed Church to be completed in Budapest since the fall of communism in Hungary way bear marks of long-standing traditions on its exterior, its interior is of a more modern inclination.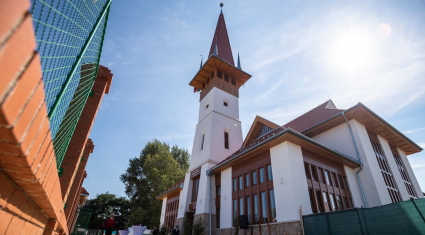 2020. szeptember 8. 16:00
The new church of the Soroksár–Újtelep Reformed Congregation opened on Dinnyehegyi Road in the 23rd District.