Savoy Terrace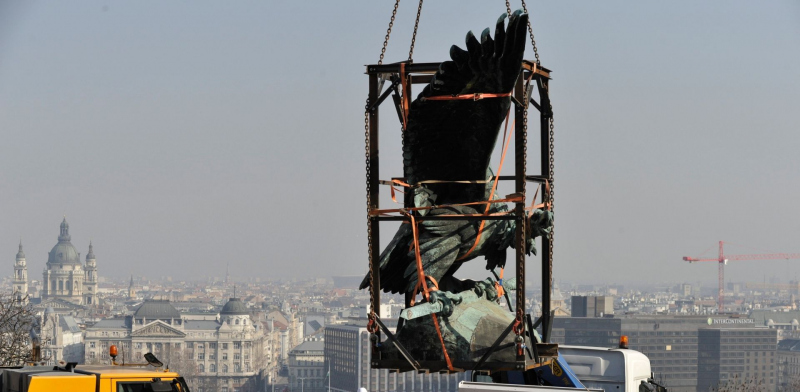 2021. február 26. 18:00
The turul statue of Buda Castle has been lifted from its pedestal and moved to a temporary restoration workshop created on Savoyai Terrace. The statue will be cleaned, its bronze work repaired, and the internal iron frame reinforced.
2021. február 19. 09:00
The ornate gate built during the Hauszmann-reconstruction of Buda castle stands at the Szent György Square station of the Buda Castle Funicular. The ornate fence, stairs, and the adjoined great Turul statue – erected in 1905 – are being restored.