Széchenyi István Square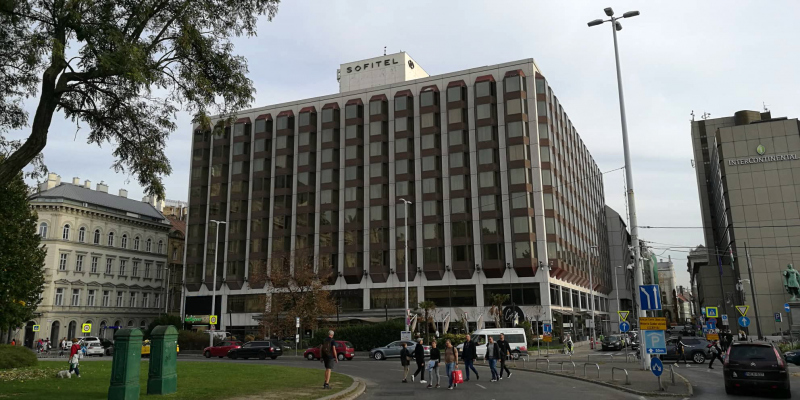 2022. október 12. 09:00
Due to the ravages of World War II, Pest's Danube Promenade lost its former unique atmosphere. Modern hotels have been built in place of the old row of palaces, and the Atrium Hyatt has stood on the site of the destroyed Lloyd Palace since 1982, which today bears the name Sofitel. The hotel will soon receive a new facade, the building permit became final at the beginning of October. It can be read in the permit that the building will get a new level. Design renders have not yet been released.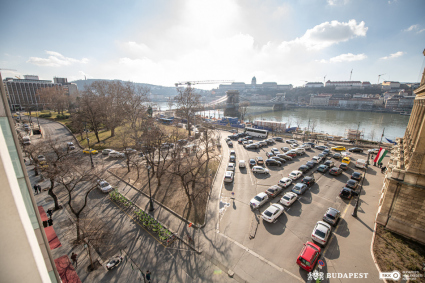 2022. március 21. 15:00
The planning works related to the renovation and transformation of Széchenyi István square and Clark Ádám square may continue soon. At the Pest bridgehead of the Chain Bridge, the circularity of the square will be eliminated, while at the bridgehead of Buda, the square will be accessible to pedestrians and cyclists.
2021. szeptember 21. 09:00
The year 2021 can also be called the Széchenyi Year, as Hungarians celebrate the 230th anniversary of the count's birth on 21 September. In addition, there is a square in Pest that had been named after the biggest Hungarian for 10 years, and most of its corners are related to a certain stage of the count's life or patriotic deeds. It is the square at the Pest end of the Chain Bridge, which István Széchenyi may have known as Kirakodó Square.