Aquincum Museum
2021. május 29. 00:00
Archaeologists have found two medieval carved stone cannonballs in the Danube riverbed. One is so huge that they were unable to bring it to the surface. The projectiles may be from the late Middle Ages. Many other valuable archaeological finds have also been unearthed.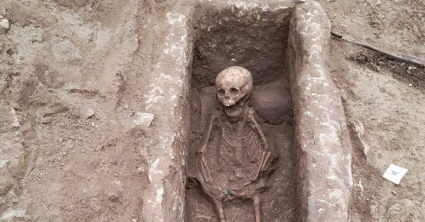 2021. április 18. 14:00
A grave from the late Roman era has been excavated on a construction site near Kolosy Square in Óbuda, in the former cemetery of the Military City Aquincum. The tomb housed the remains of a small child who was once buried with pots and coins, and a headrest made of tiles was placed under his head.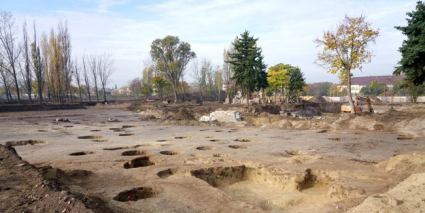 2020. november 28. 14:00
A Sarmatian settlement from the 2nd–3rd centuries is being excavated near Rákos Stream in the 14th District. Dugout homes, water pits, roman ceramic, glass and metal artefacts have been found.