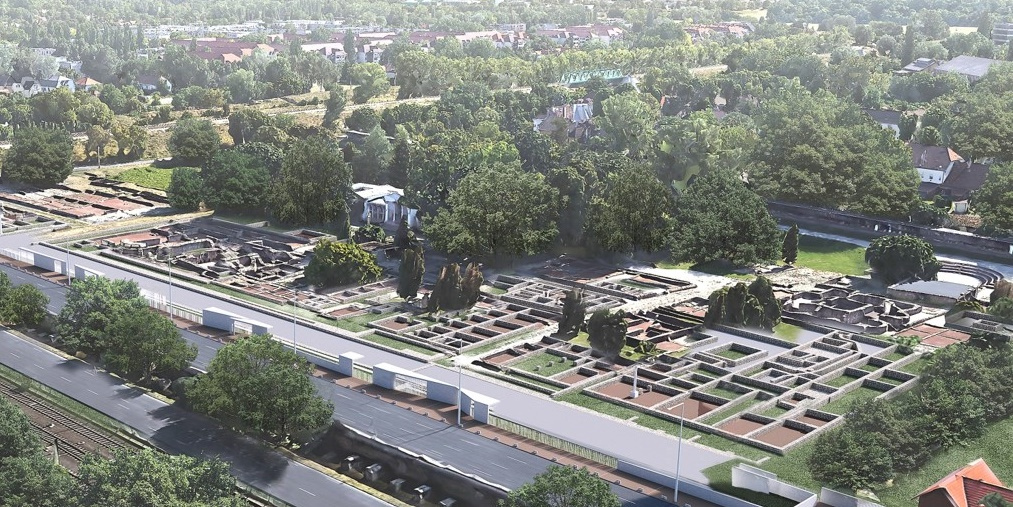 We would like to promote the architectural monuments of the Roman era in Óbuda
Hungarian version of the article: A római kor építészeti emlékeit szeretnék népszerűsíteni Óbudán
January 27, 2022 at 3:00 PM
A promenade and a stone archive will also be built during the development that is now beginning at the Aquincum Museum, and the everyday life of the Roman soldiers once stationed here is also planned to be presented to visitors in a spectacular exhibition. We would also like to promote the archaeological and architectural monuments from the Roman Empire in Aquincum and other parts of Óbuda in the 3rd district.
Developments begin in the 3rd district, in the territory of the Aquincum Museum belonging to the Budapest History Museum. The program "Complex utilization of the heritage of the Roman limestone section of Óbuda-Aquincum for tourism purposes" concerns four sites. It includes the modernization of the Szentendre road fence of the Aquincum Museum, the creation of a new permanent exhibition on "Aquincum and the Pannonian limes", and the establishment of interactive, informative experience elements in the neighborhood of the most characteristic Roman monuments of the district, the museum writes in a statement.
In the first phase of the investment, an experience wall with special visual elements, marketing surfaces, a promenade and a stone store will be built. The new element conveys textual information about the city of Rome to visitors. The museum is also interested in tourist traffic to the Danube Bend.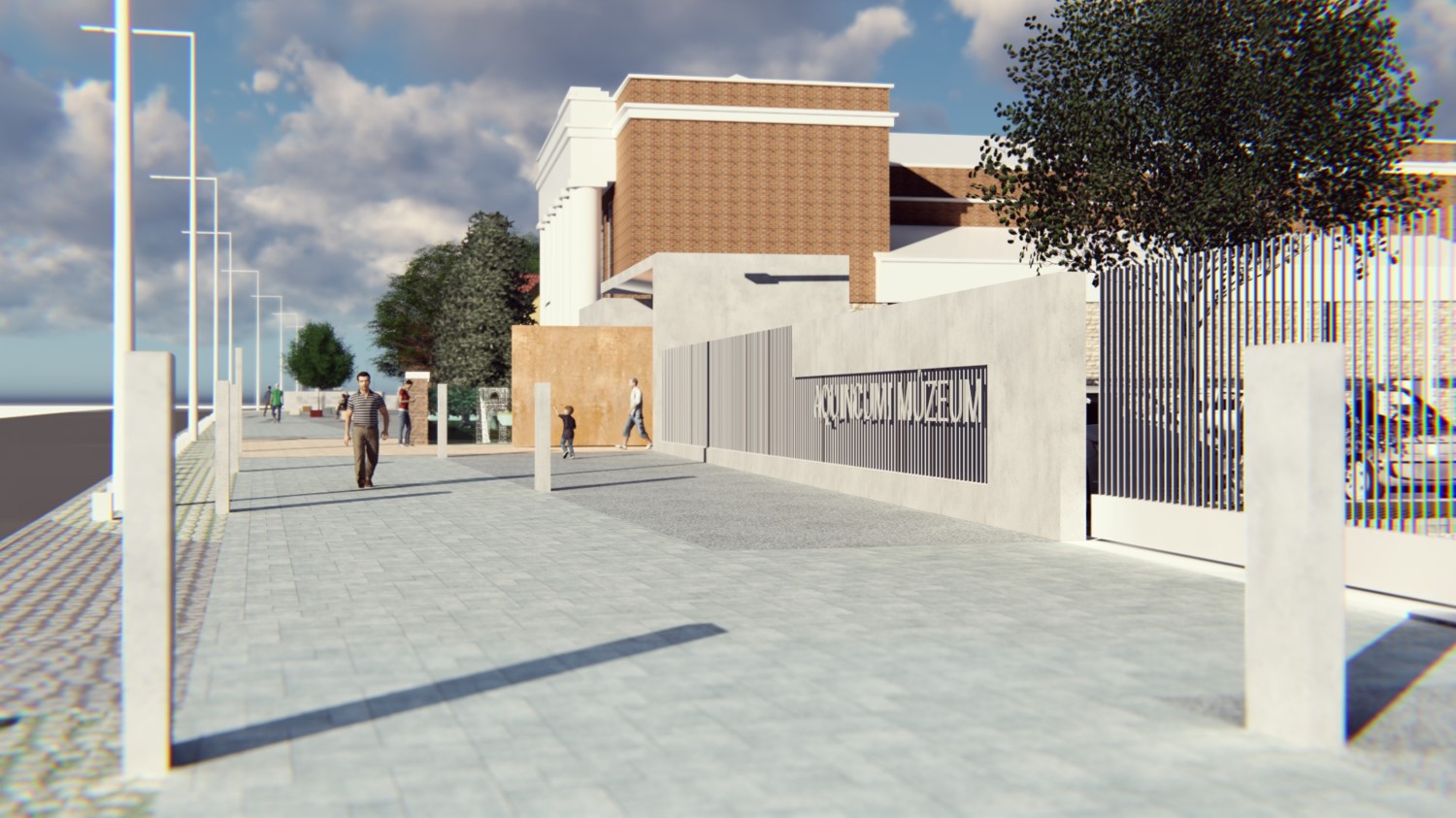 The renewable entrance (Visual design: aqunicum.hu)
An exhibition will be set up in the main building of the museum to showcase the everyday life of the Roman army stationed in Aquincum, defending the limes, with interactive solutions. The visitor-friendly development, in addition to adding to the museum's cultural appeal, will also make history not only familiar but also alive and well, the communication points out.
The aim of the program is to place the The Roman monuments of the district into historical context, therefore new, educational elements will be placed at the military amphitheater on Nagyszombat Street and at the eastern camp gate on Kórház Street. In connection with these, an immersive AR mobile application was created that can be used freely by passers-by with their own smart device.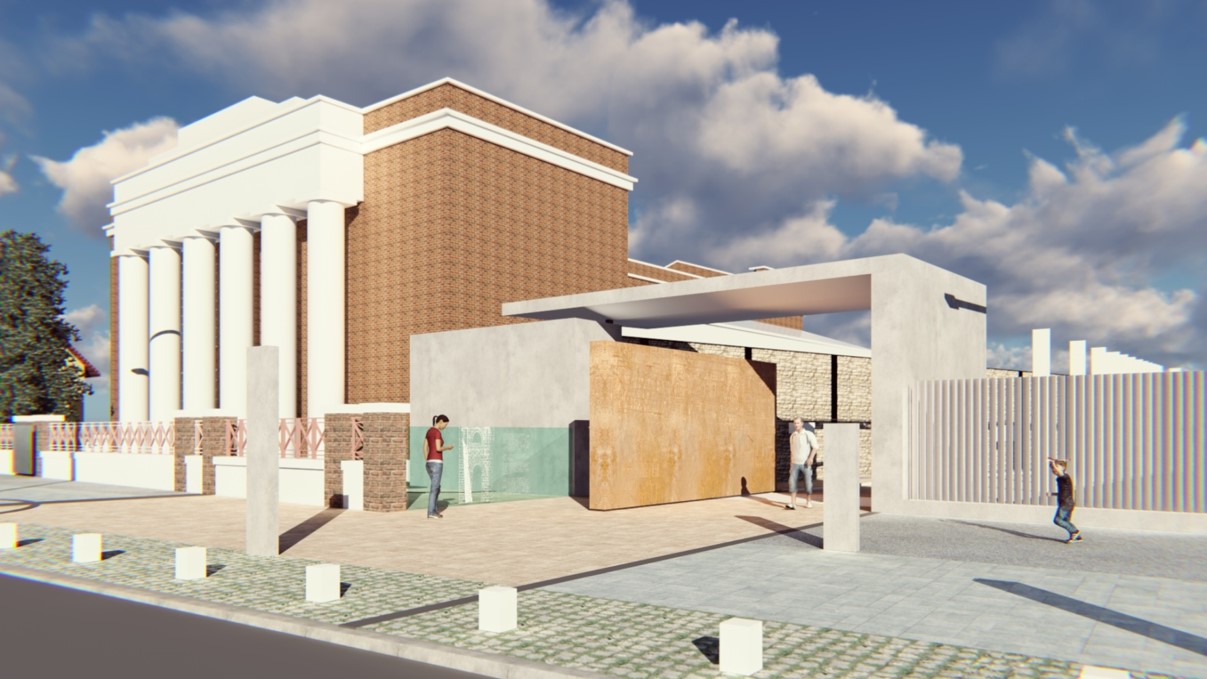 They want to increase the attractiveness of the museum with the development (Visual design: aquincum.hu)
Thanks to the investment, the institution will be able to maintain its current jobs and create 2 additional jobs as part of the tender.
The program is made with the work of the BTM Aquincum Museum and Budapest Capital 3rd District, Óbuda-Békásmegyer Local council, with the non-refundable support of the European Union in the amount of HUF 385.13 million.
The investment is expected to be completed by the end of 2023.
Source: aquincum.hu
Cover photo: Developments affecting the BTM Aquincum Museum affect four sites in the listed area (Photo: aquincum.hu)