Budapest Transportation Centre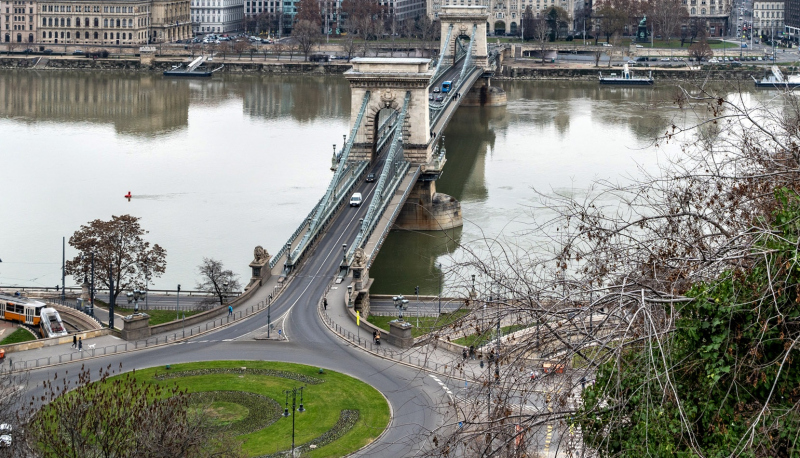 2022. november 22. 17:00
As of 21 November, the original, large roundabout can be used by those travelling on Clark Ádám Square, as the first phase of the square's restoration was completed over the weekend. The renovation of the Chain Bridge continues with the renovation of the sidewalks and the reconstruction of the historic elements.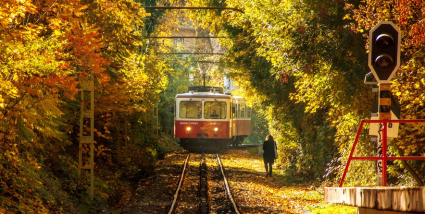 2022. november 11. 16:00
The operation of the cogwheel railway will be suspended until spring - this was decided by the Budapest City Council, BKK and BKV. The public transport vehicle, officially numbered 60, has not been running since 3 October due to track renovation, but the outage would have lasted only until 17 November. Due to high energy prices, they are now stopping its traffic for several months.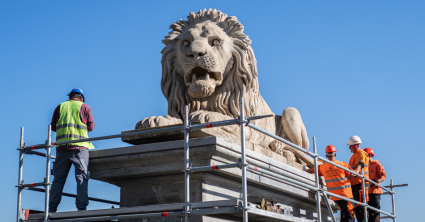 2022. október 18. 14:00
The lions decorating the Buda bridgehead of the Chain Bridge have been beautified and returned. The four sculptures made by János Marschalkó were transported to a restorer's workshop last August, in connection with the renovation works of the Chain Bridge, from which two have now returned cleaned and repaired. Their final fixation takes several weeks. Citizens have to wait a few more weeks for the lions of the Pest bridgehead.