"The cogwheel railway is going on a winter break due to the energy and economic crisis," announced the Budapest Transport Centre (BKK). The temporary shutdown lasts until the end of the planned spring track renovation, and "thanks to this, Budapest's public transport will save more than 120 million HUF, and in addition, the specialists can carry out the mandatory maintenance on the vehicles," BKK explains the reasons for the unexpectedly long shutdown.
In the announcement, it was written that the cogwheel railway is typically used by tourists and serves leisure traffic, very few people travel on it during the cold months. According to BKK, its capacity utilisation is 10 per cent on weekdays and 30 per cent at the weekend. Meanwhile, they add, the cost of energy for the cogwheel railway, which has extremely low traffic in the winter, is drastically increased since it operates with a traction voltage different from that of average trams.
The operating cost of a vehicle manufactured in the 1970s and not suitable for re-generating will at least double with the new energy prices. Therefore, the Budapest City Council, BKK and BKV Zrt. to suspend the cogwheel railway temporarily, BKK reports.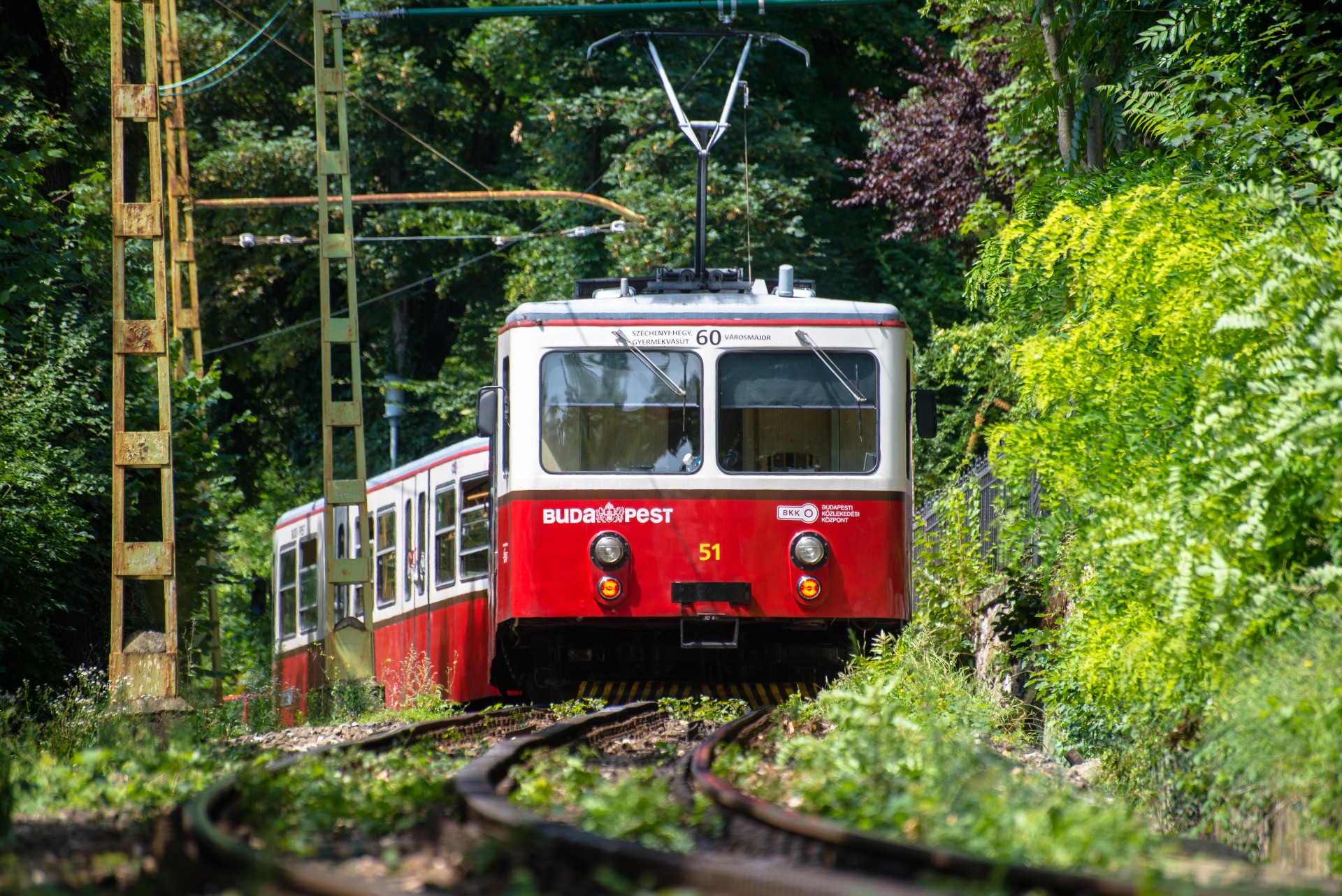 Instead of the Nr 60 cogwheel railway, citizens and tourists can travel with buses running according to the extended schedule (Photo: BKK)
It is also reported that, based on the experts' calculations, a minimum of 120 million HUF can be saved by suspending the service for the winter period, but depending on the electricity prices that are not yet final, this number could be much higher. At the same time, technical maintenance and necessary renovation of the aged cogwheel vehicles can also occur until the spring season starts.
According to the announcement, people can travel with buses 21, 21A, 212, 212A, 212B and 221, which operate according to the extended schedule, instead of the Nr 60 cogwheel. The 300-500 metre area of each stop of the cogwheel railway is also easily accessible by other bus lines during the track closure.
Krisztina Fonti, Deputy Mayor of the 12th District, asked the Mayor of Budapest Gergely Karácsony in a letter to review the decision, reports MTI. According to her formulation, the operation of the cogwheel railway is a mandatory task for the capital, therefore she requested the Budapest administration to restart and operate the cogwheel railway for the benefit of the citizens of the district.
Source: Budapest Transport Centre (BKK)
Cover photo: The cogwheel railway will stop working until spring (Photo: BKK)