From Monday, people travelling on Clark Ádám Square can use the original, large roundabout, as the first phase of the restoration of the square was completed over the weekend, MTI reports based on the communication of the Budapest Transport Centre (BKK).
On the weekend of 19-20 November, the contractor's specialists milled the asphalt of the temporary roundabout created in May last year in connection with the renovation of the Chain Bridge, and restored the track of the previously known "large" roundabout, in addition, they began rebuilding the borders and islands with geodetic markers.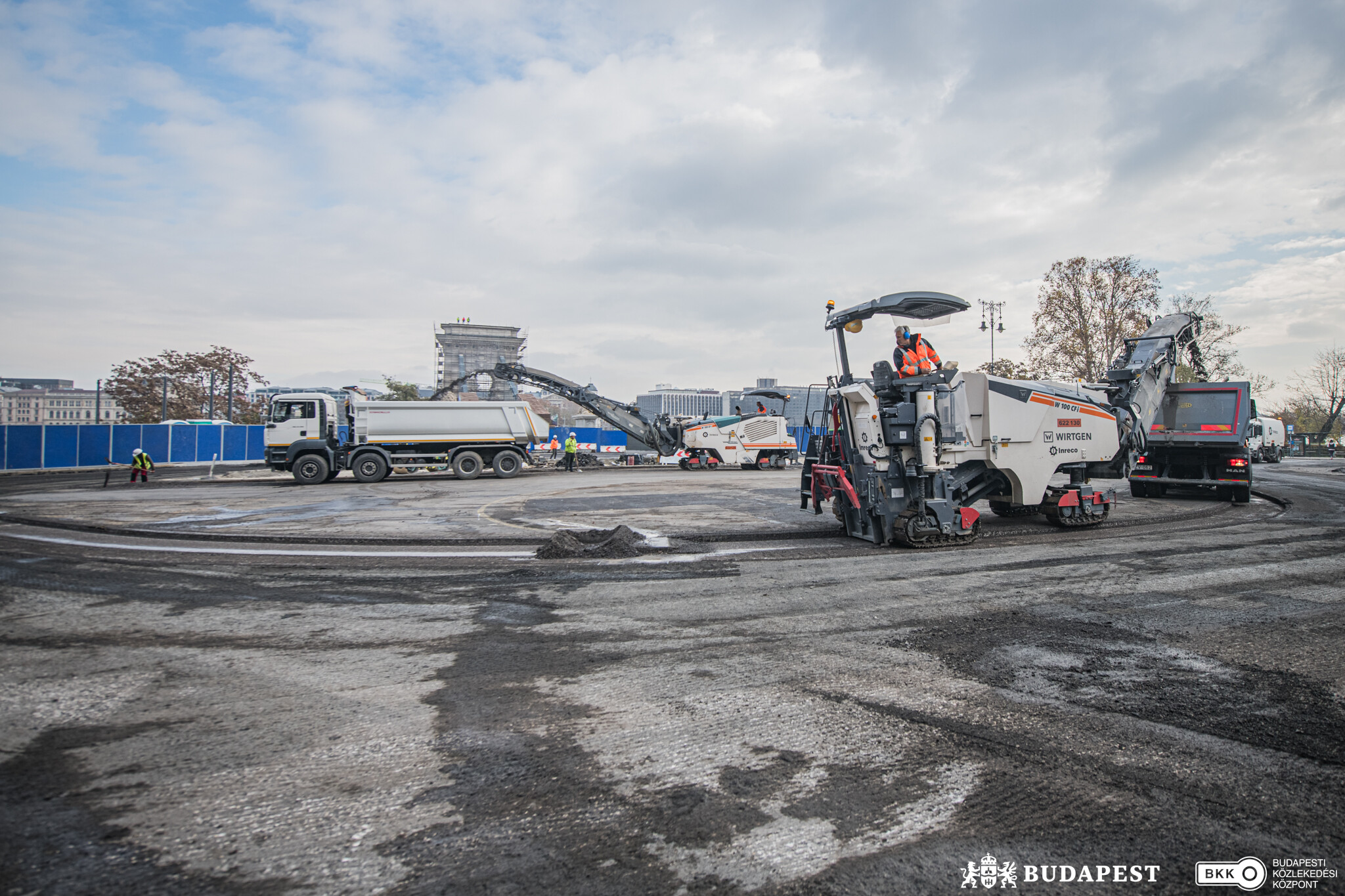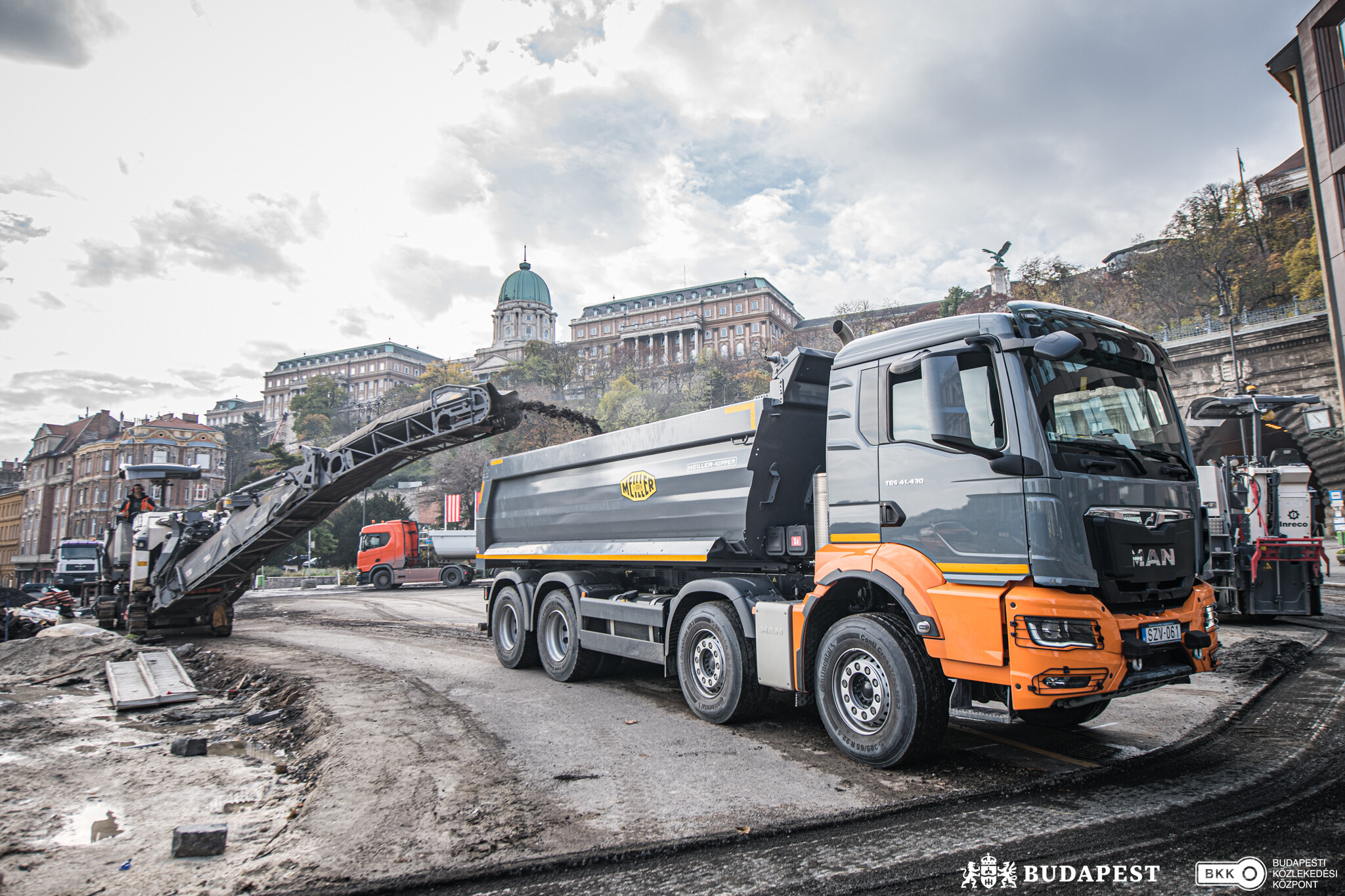 At Clark Ádám Square, the asphalt of the temporary roundabout created last year was milled and the route of the "large" roundabout was restored (Photo: BKK)
They added: depending on the weather, the top layer of asphalt will be applied on the weekend of 26-27 November, when the square will be temporarily closed to traffic again due to road construction work. At that time, the pavement markings will also be painted on the road.
The humus required for the formation of the flower bed is continuously brought into the centre of the square, where, in addition to the grass, the first plants suitable for winter weather will also be replanted by mid-December, reports MTI.
The construction specialists of the Chain Bridge completely dismantled the scaffolding around the Pest pylon and started installing the renewed lighting fixtures, the candelabra suspended under the Pest and Buda gates have already been replaced. The "decoration" of the bridge will soon be continued with the placement of the Pest side and riverside candelabras, and then with the reconstruction of the Pest railings and shore lamps.
Renovation of public lighting is in progress (Photo: BKK)
According to the plans, the decorative bronze candelabras on the Buda side, which were reconstructed and restored by specialists with careful and meticulous work in recent months will also be in their place by mid-December. The first light poles were removed from the bridgehead when the crossing was completely closed last June. The renovation of the Chain Bridge continues with, among other things, the renovation of the sidewalks and the reconstruction of the historical elements. The renovation, which began in the spring of 2021, is planned to last until the fall of 2023, MTI reports based on the BKK announcement.
Source: MTI
Cover photo: Clark Ádám Square roundabout in 2020 (Photo: Balázs Both/pestbuda.hu)