Burg Hotel
2022. augusztus 5. 17:30
The former Diplomatic House on Szentáromság square was demolished at the beginning of 2022, and a new conference center will be built in its place, the visual plans of which have already been presented. The plot was recently transferred to the property manager of the MNB.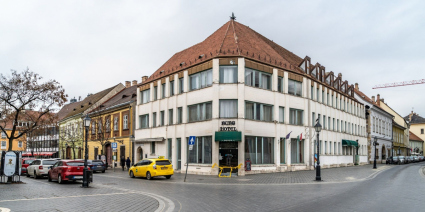 2021. november 5. 17:00
In the Buda Castle, the Matthias Church opposite the former diplomatic residence, the later Burg Hotel was built in the 1970s. According to the proposal of the Hungarian Chamber of Architects, the building should be placed under local protection, thus preserving it for posterity.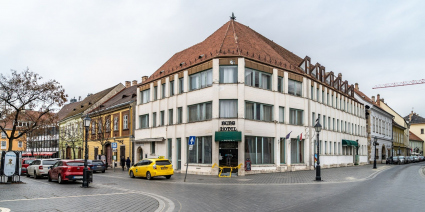 2020. december 31. 10:00
The former state-owned building of Burg Hotel on Szentháromság Square in the 1st District will be purchased by the Pallas Athéné Domus Meriti Foundation of the Central Bank of Hungary. The hotel closed in 2019, and the building has been vacant ever since.