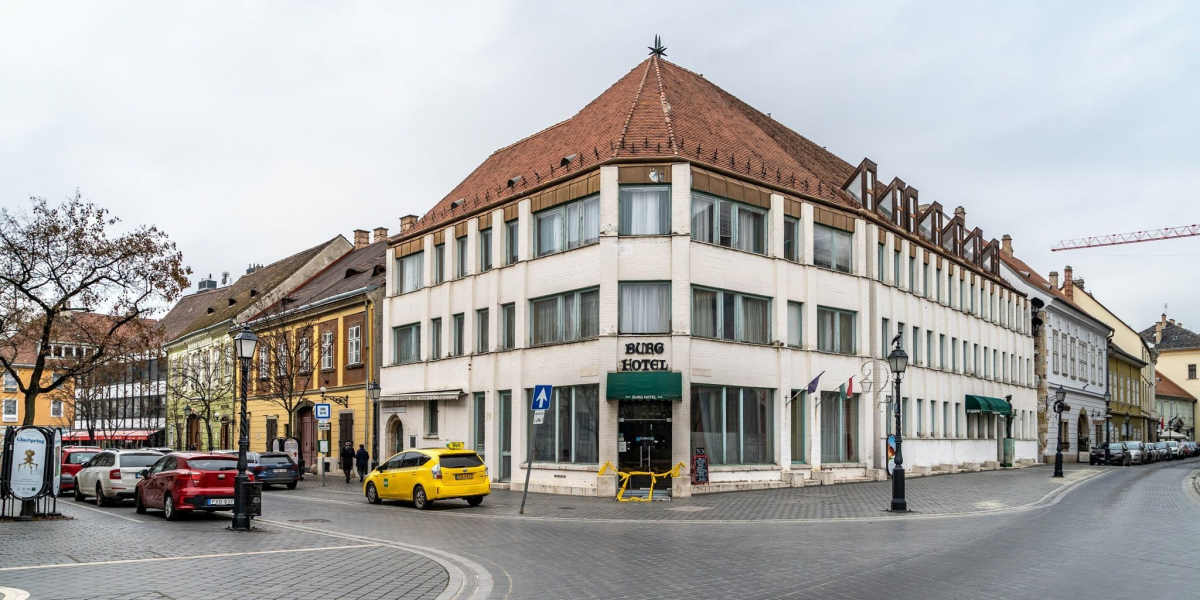 Foundation of Central Bank of Hungary buys building of the former Burg Hotel in Buda Castle
Hungarian version of the article: Megvásárolja a budai Várban a volt Burg Hotel épületét a Magyar Nemzeti Bank alapítványa
December 31, 2020 at 10:00 AM
The former state-owned building of Burg Hotel on Szentháromság Square in the 1st District will be purchased by the Pallas Athéné Domus Meriti Foundation of the Central Bank of Hungary. The hotel closed in 2019, and the building has been vacant ever since.
Following the government's decision on 29 December, the Pallas Athene Domus Meriti Foundation (PADME) has been allowed to purchase the Burg Hotel building in Buda Castle on Szentháromság Square; the foundation has told the MTI.
The announcement noted that since the creation of the PADME, founded by the Central Bank of Hungary, the foundation has been renovating and utilizing historically significant, but formerly neglected or unused emblematic properties for the educational and scientific purposes of the foundation.
The creation of sustainable community and cultural spaces based on the most modern technologies has been a key aspect in the foundation's real estate investments to date. The foundation hopes that these institutions will become the defining cornerstones of Hungarian scientific life in the coming decades.
Several historical monuments have been renewed through the investments of PADME. The old Buda town hall at 21 Úri Street, has won several architectural awards, and now operates as Bölcs Vár ('wise castle'), and another historic building at 72 Úri Street will also likely open its doors in the first half of 2021 on the corner of Kapistrán Square, the statement reads.
Renovated 72 Úri Street seen from Kapistrán Square (Photo: Both Balázs/pestbuda.hu)
The old town hall of Buda under 21 Úri Street (Source: bolcsvar.hu)
According to the government decision, the sale's conclusion will be handled by the Minister without Portfolio for the Management of National Assets through Magyar Nemzeti Vagyonkezelő Zrt. within 60 days after an expert valuation of the property has been secured.
Source: MTI
Cover photo: The building of the former Burg Hotel in Buda Castle, 7–8 Szentháromság Square (Photo: burghotel-budapest.com)