Hild square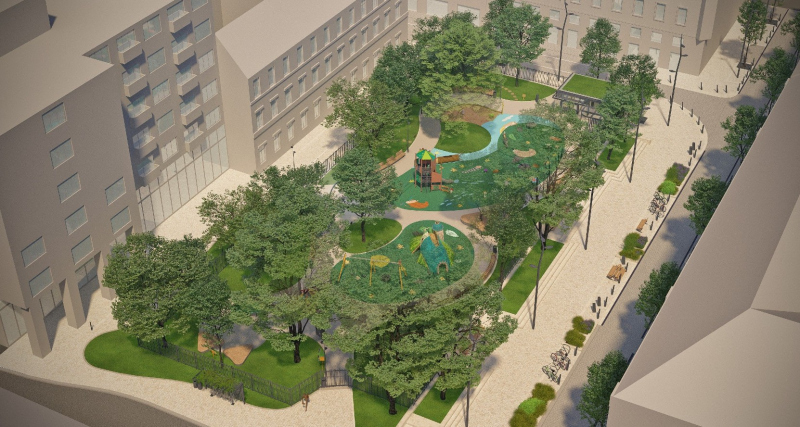 2023. február 13. 18:00
Many people do not even know that Hild Square in the 5th District, which is being renovated, did not exist as a public space before, because there was a building here until 1944-45. The basement level of the destroyed house has remained to this day, which makes it difficult to replace the soil. Despite the difficulties, many new trees will be planted, there will be new shaded areas, vertical green surfaces, new public benches, a table tennis table and an accessible playground. Residents of the area can take possession of the renovated area in autumn.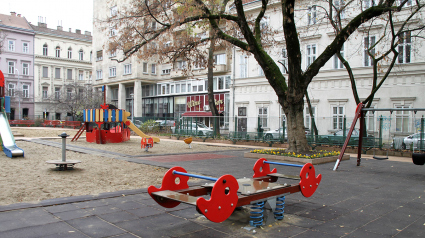 2022. szeptember 12. 17:00
The Hild Square playground in the 5th District will be completely renovated, as well as the public areas connected to the square and a small section of Mérleg Street. An accessible washroom will be built on the square, and a drinking fountain, a humidifier, a ping-pong table, new benches and bike racks will also be installed.
2021. július 22. 16:00
Hild Square and its surroundings will be modernized in the 5th District: the playground and public lighting will be renovated and also a small one-storey building for toilets will be built.