Hungarian National Gallery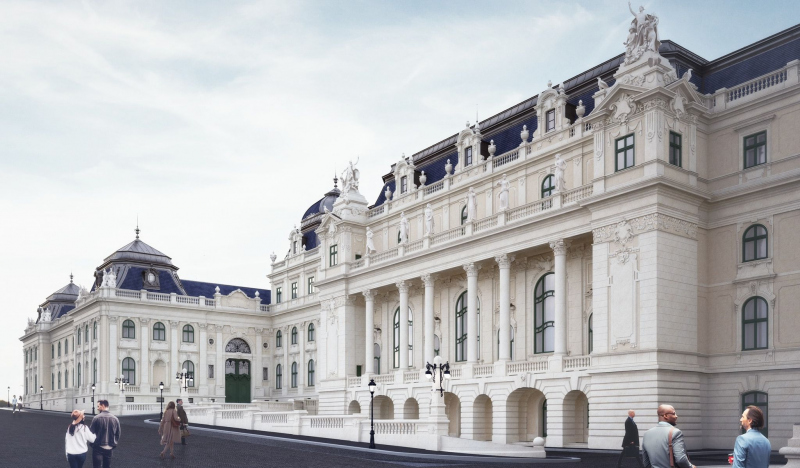 2022. február 11. 10:30
Buda Castle was not only a beautiful architectural work inside and out until the middle of the 20th century, but also a venue for dazzling events, where guests arrived in carriages and later in elegant cars. After 1905, the main entrance opened from Szent György Square, in a newly built wing building with a ramp on the other side. This building, which bridges the level difference, will also be part of the future reconstruction of the palace.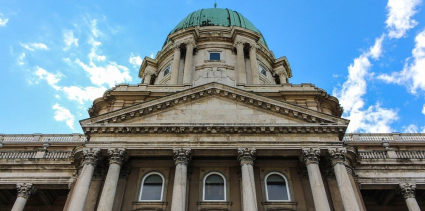 2020. november 21. 09:00
A few secrets from Buda Castle: there is no gas in the building for security reasons; thus, the whole complex is connected to district heating. The current dome reaches higher than the original planned by Alajos Hauszmann. At the turn of the century, the length of the connecting halls facing the river was matched only by Versailles. Pestbuda visited the building before pandemic-related limits on events entered into force, as part of a guided tour offered within the Budai Várséták ('walks in Buda Castle') series of the National Hauszmann Program.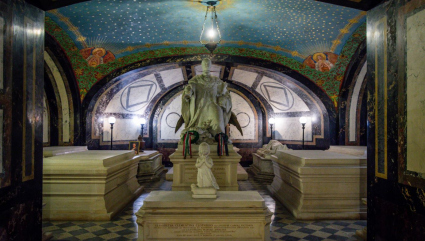 2020. november 14. 09:00
A lesser-known segment of the vast Royal Palace of Buda Castle has housed the final resting place of the Palatine-branch of the House of Habsburg since the Hungarian National Awakening and the Reform Period. The crypt of the Habsburg palatines has remained almost unchanged since the 19h century. Few know that a Habsburg was buried in the crypt in the 2010s. Pestbuda visited the stunning site as part of a tour organised by the National Hauszmann Program before the restrictions announced on 10 November, limiting events entered into force. Join us on a visit to the crypt of the Royal Palace of Buda Castle.