Palace of Justice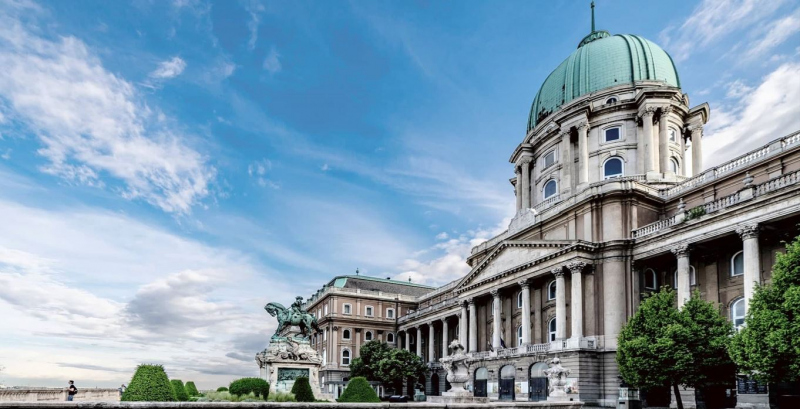 2022. október 25. 10:00
The Hungarian National Gallery is one of the best-known institutions in the country and the capital, which celebrates its 65th anniversary this year. The institution, which collects masterpieces of Hungarian art, opened its doors to visitors on 5 October 1957 in its first home, in the Curia's building on Kossuth Square designed by Alajos Hauszmann, to which the Museum of Ethnography later moved. It occupied its current location, buildings B, C and D of the Buda Castle, in 1975. Within the framework of the Liget Project, the plans for the new home have already been drawn up, although its implementation is still pending.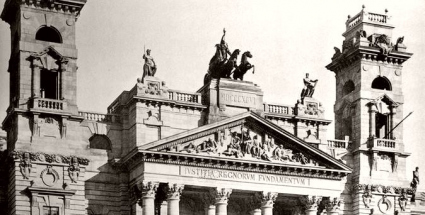 2021. április 30. 14:00
A Latin inscription once proclaimed the judicial role of the building that stands opposite the Parliament building on Kossuth Square. Until 1949 the Palace of Justice housed the Curia, Hungary's highest court of appeal. The inscription was removed in the 1950s. During the building's renovation and the relocation of the Curia, the original inscription will return after seventy years.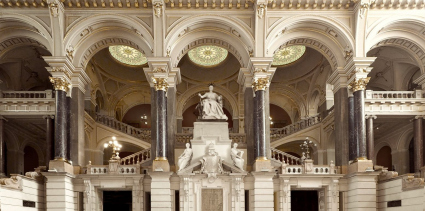 2021. április 16. 14:30
The 1896 marble statue of the Roman goddess of justice, Justitia, by Alajos Strobl, is returning to its original place after 71 years. The statue is being moved from the building of the Curia on Markó Street to the Palace of Justice opposite the parliament building. The building designed by Alajos Hauszmann on Kossuth Square, which previously housed the Museum of Ethnography, is being returned to the Curia. The palace is thus being renovated, and the facades and monumental interiors will regain their former beauty.