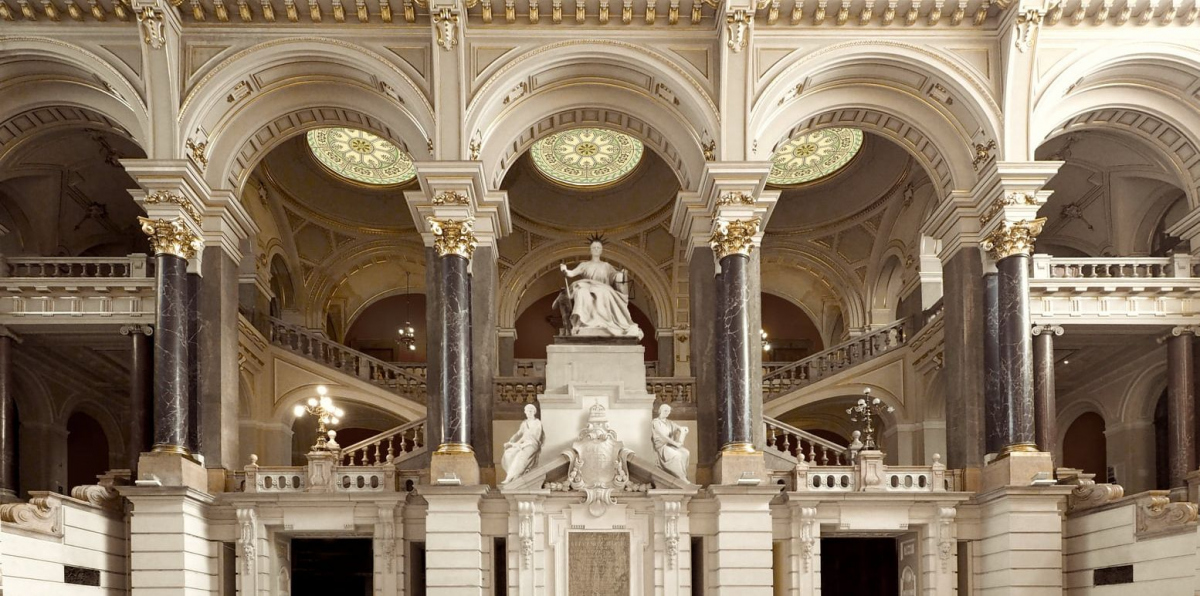 Statue of Justitia returning to Kossuth Square
Hungarian version of the article: Hamarosan visszatér eredeti helyére, a Kossuth téri Igazságügyi Palotába Justitia szobra
April 16, 2021 at 2:30 PM
The 1896 marble statue of the Roman goddess of justice, Justitia, by Alajos Strobl, is returning to its original place after 71 years. The statue is being moved from the building of the Curia on Markó Street to the Palace of Justice opposite the parliament building. The building designed by Alajos Hauszmann on Kossuth Square, which previously housed the Museum of Ethnography, is being returned to the Curia. The palace is thus being renovated, and the facades and monumental interiors will regain their former beauty.
The statue of the goddess Justitia, designed by Alajos Hauszmann and completed in 1896 on Kossuth Square, will be returned to its original place, the Imre Steindl Program has announced. The 8-ton marble statue, designed by Alajos Strobl, was removed from its original location in 1950, and displayed outdoors for decades, for a time in the garden of the Károlyi Palace, then in front of the Pest County Court's Thököly út building. It was only erected in the 16 Markó Street building of the Supreme Court in 1983. It is being moved back to Kossuth Square from this building.
The 3-meter-high marble statue depicting the Roman goddess of justice originally sat on a throne atop a high pedestal, in the luxurious hall of the Palace of Justice, opposite the entrance. Károly Lotz painted the ceiling of the hall with an image showing the triumph of Justitia.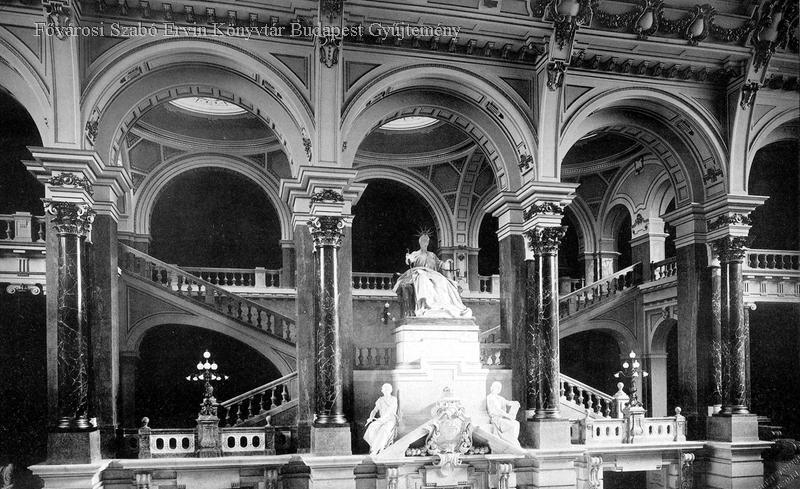 Statue of Iustitia by Alajos Stróbl in the Great Hall, 1896 (Photo: FSZEK Budapest Collection)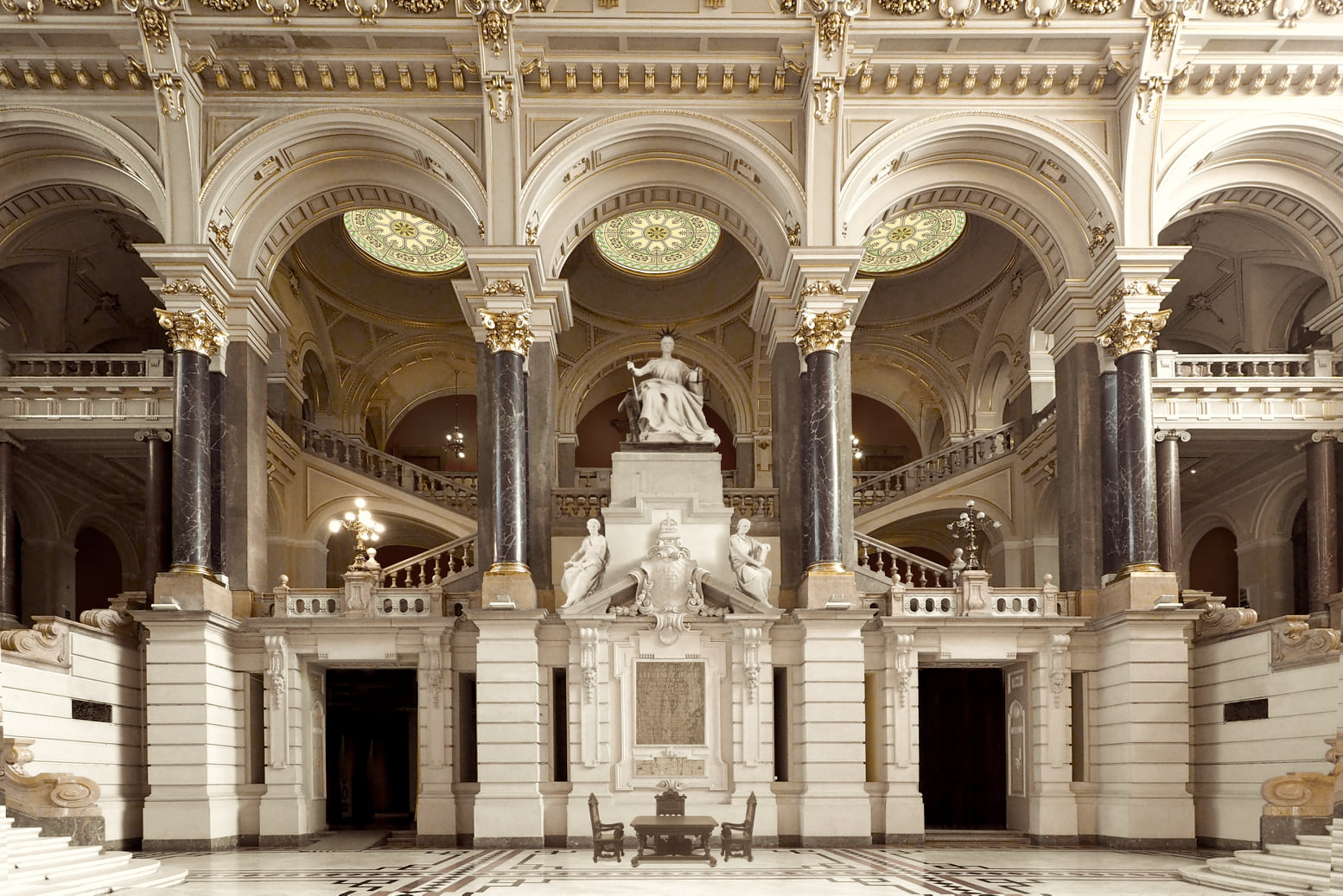 This is what the reconstructed Justitia statue, restored to its original location, will look like (Photo: Imre Steindl Program)
The current, empty sight of the statue (Photo: Steindl Imre Program)
The relocation of the Justitia statue is connected to the planned renovation of the Palace of Justice that will soon begin opposite the parliament building. The representative building, completed in 1896 in the Neo-Renaissance-Neo-Baroque style, was the seat of the Hungarian Royal Curia until 1949, then the National Gallery until 1973. Until recently, it housed the Museum of Ethnography and the Institute of Party History.
In the future, however, the building will regain its original function and will once again be home to the Curia, that is, the Supreme Court. The palace will be restored as part of the Steindl Imre Program. The complete renovation and reconstruction will be carried out with historical authenticity.
According to the Steindl program, those arriving at the renovated palace by car will be able to park in the underground garage under the Ministry of Agriculture next door, which is also under renovation. The heating of the Palace of Justice will also come from its neighbour. No canteen will be added either, as employees of the Curia will also be able to use the canteen in the Ministry of Agriculture.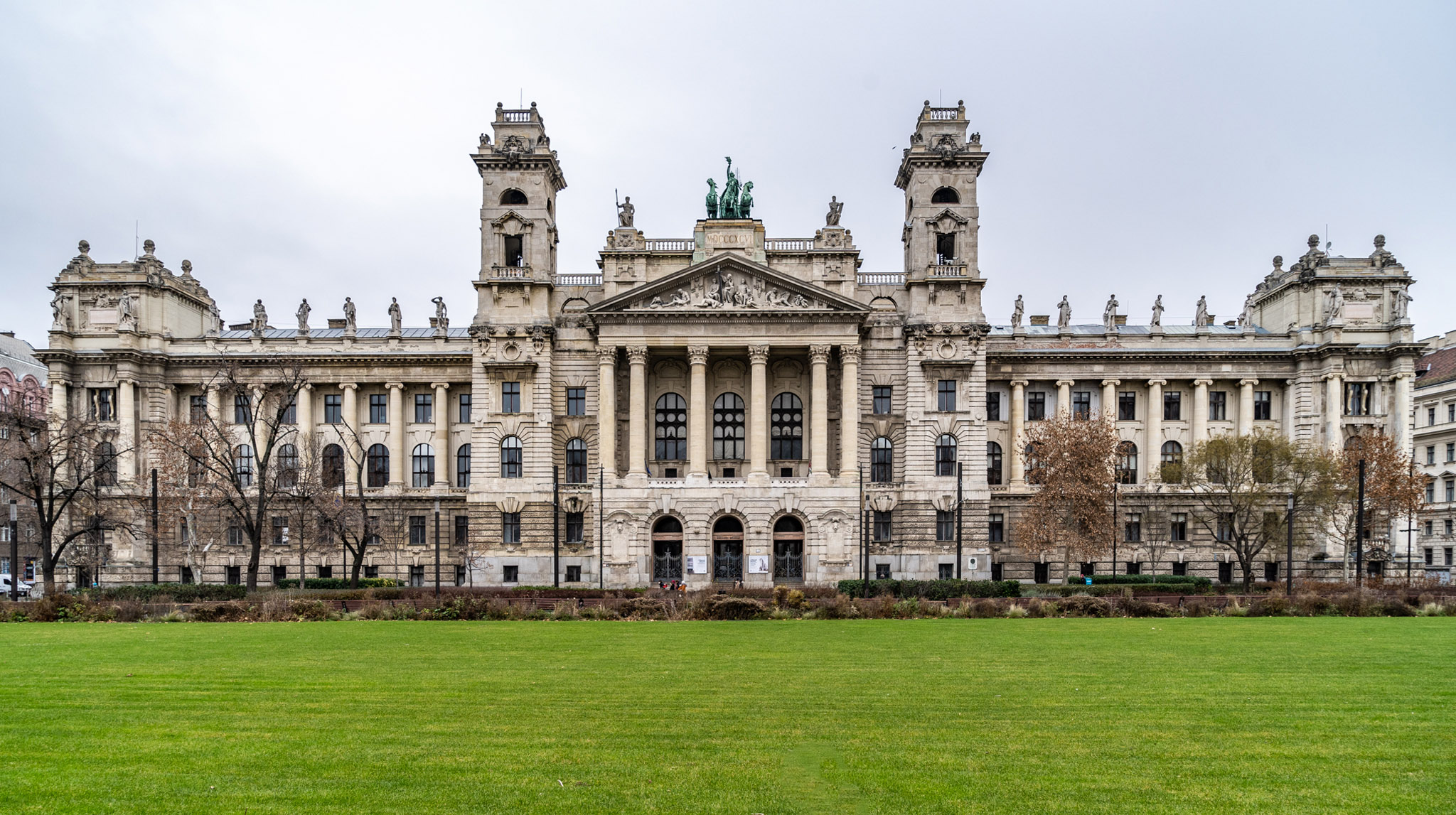 The Curia will return to the Palace of Justice after the building has been renovated. The works will begin this year (Photo: Balázs Both/pestbuda.hu)
Cover photo: The Justitia statue will soon return to its original location, the Palace of Justice (Photo: Steindl Imre Program