Castle Headquarters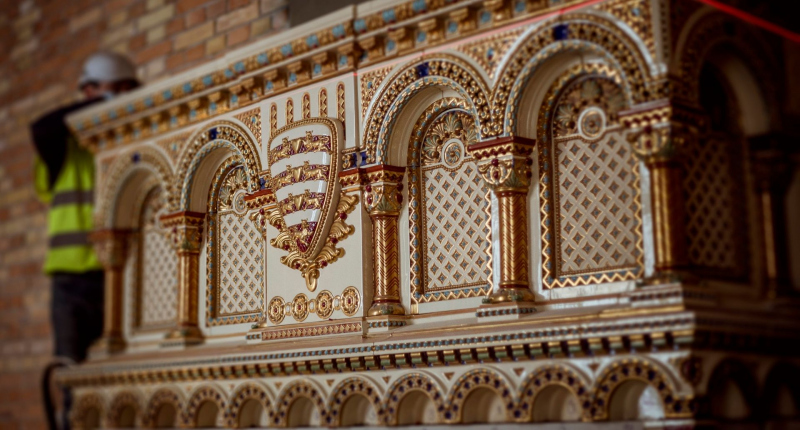 2021. április 14. 12:30
The largest Zsolnay fireplace in the country, weighing nearly one and a half tons, is now being built in the Saint Stephen's Hall of the Royal Palace of Buda Castle. Hungarian artisans, including representatives of disappearing crafts, took part in the re-creation of the 611-piece ceramic fireplace. The historical hall will be open to the public on August 20.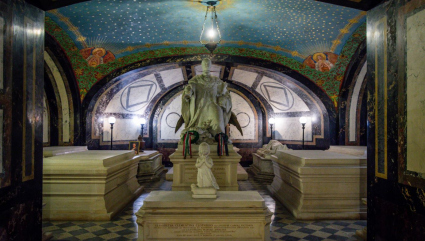 2020. november 14. 09:00
A lesser-known segment of the vast Royal Palace of Buda Castle has housed the final resting place of the Palatine-branch of the House of Habsburg since the Hungarian National Awakening and the Reform Period. The crypt of the Habsburg palatines has remained almost unchanged since the 19h century. Few know that a Habsburg was buried in the crypt in the 2010s. Pestbuda visited the stunning site as part of a tour organised by the National Hauszmann Program before the restrictions announced on 10 November, limiting events entered into force. Join us on a visit to the crypt of the Royal Palace of Buda Castle.