Golgota square
2022. április 15. 13:30
Before the turn of the century, the Calvary on Golgota Square in Józsefváros was built, demolished in 1971, and the chapel was blown up. In recent years, the stations of Calvary, which were handed over on Friday, have been restored.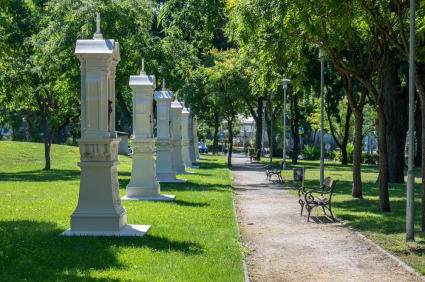 2021. augusztus 23. 15:30
The rebirth and re-creation of a lost, destroyed monument is always a joy for the community. Especially when it comes to a work of special significance, such as the Calvary in Golgota Square in Józsefváros, which was demolished in 1971. The 14 stations are now visible again in their original beauty.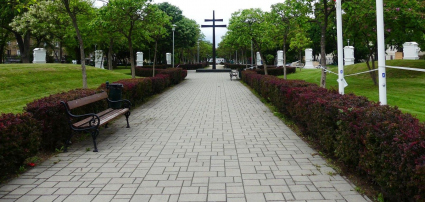 2021. május 23. 18:00
Fourteen stone statues have already been erected on Golgota Square in Józsefváros. Bronze reliefs depicting the stations of the cross have been placed within them. The restoration of the stations was initiated by the Józsefváros Local Council in 2019 and is being carried out with state funding.