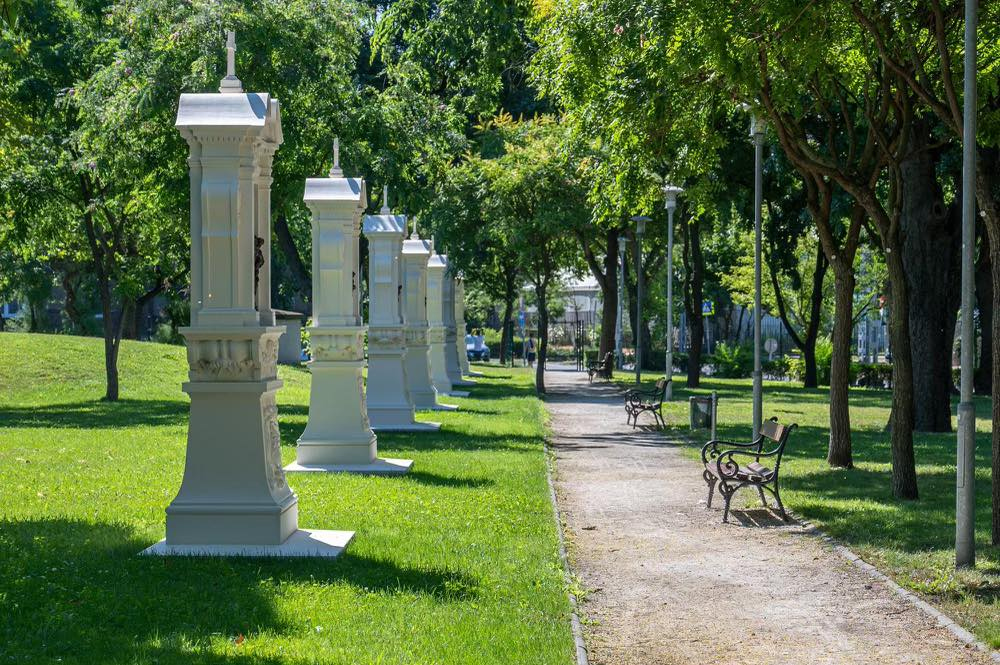 The stations of Golgota Square were erected
Hungarian version of the article: Felállították a Golgota téri stációkat
August 23, 2021 at 3:30 PM
The rebirth and re-creation of a lost, destroyed monument is always a joy for the community. Especially when it comes to a work of special significance, such as the Calvary in Golgota Square in Józsefváros, which was demolished in 1971. The 14 stations are now visible again in their original beauty.
In the summer, the restoration of Calvary in Golgota Square in Józsefváros was completed. Biblical station pictures and bronze reliefs depicting the stations of the cross were also placed on the previously erected stone statues. The restoration of the stations was initiated by the Municipality of Józsefváros in 2019, and the works were implemented with state support.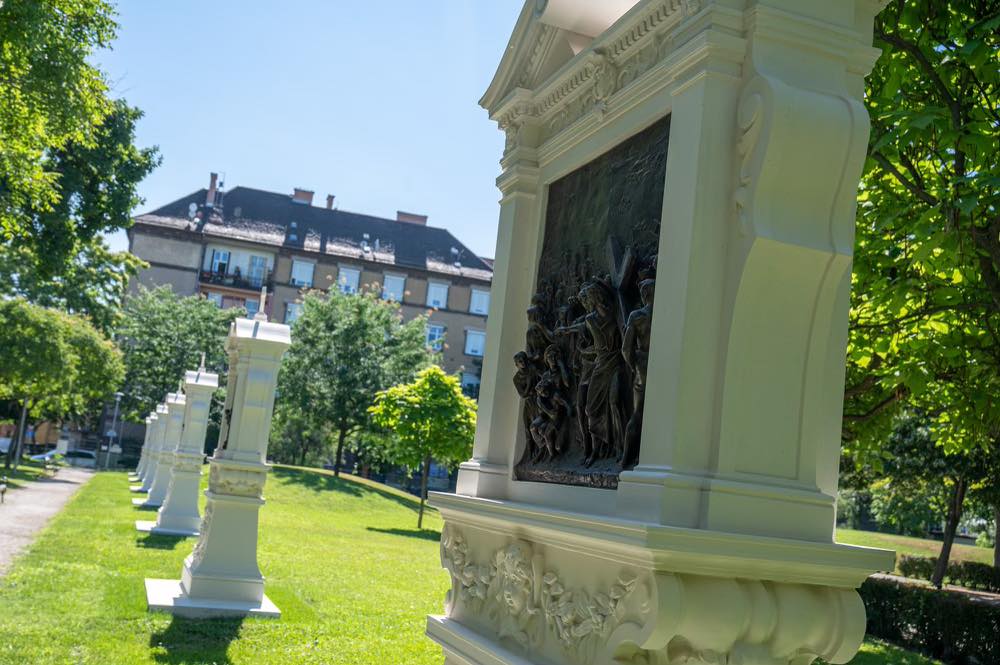 Máté Kocsis, the former mayor of Józsefváros, one of the initiators of the restoration, reported on the reborn stations of Golgota Square on his Facebook page (Source: Máté Kocsis's Facebook page)
The original bronze reliefs were made by sculptor Antal Szécsi in the 1900s. The Calvary was demolished in 1971, but two of the stone columns and the bronze reliefs on them were saved, erected behind the Church of Our Lady of Hungary in Rezső Square.
Copies of the reliefs have also been preserved, as the stations of the Calvary in Máriabesnyő were made in 1929 on the basis of samples of the original works. Now, using these, the sculptor-restorer Zsolt Hermann created the reliefs returning to Golgota Square.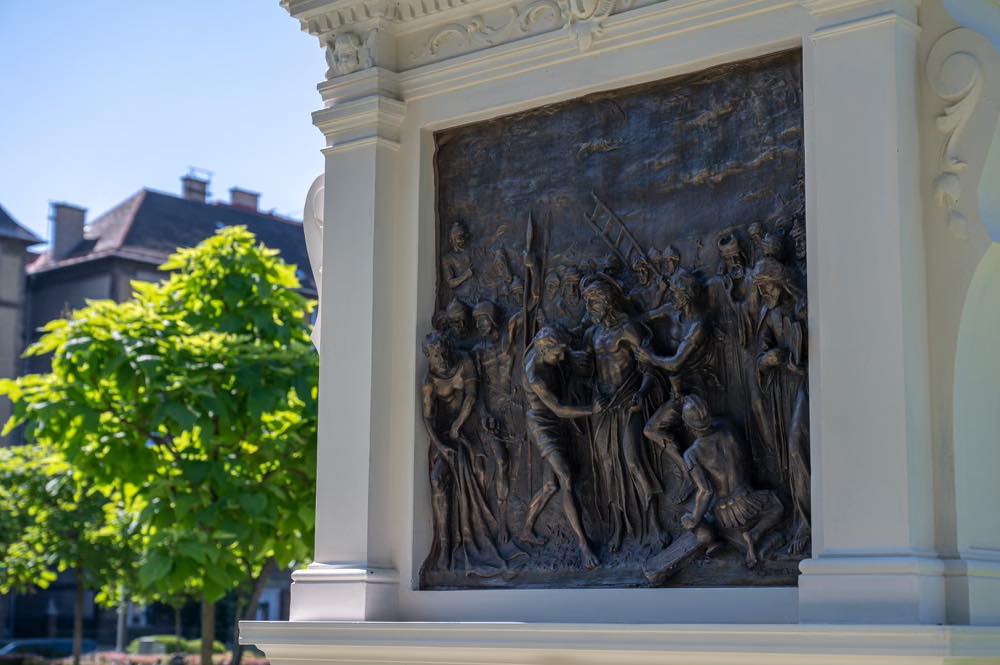 The original bronze reliefs are the works of Antal Szécsi, the re-created works are made by the sculptor-restorer Zsolt Hermann (Source: Máté Kocsis's Facebook page)
Cover Photo: The stations of Golgota Square are fully completed (Source: Máté Kocsis's Facebook page)