Soon another destroyed public work will return to Budapest: the stone columns of all fourteen stations have been erected on Golgota Square in Józsefváros. The worksaer being made by sculptor Zsolt Hermann. The work is not over yet, soon the bronze reliefs depicting the stations of the cross will also be placed in the booths on the statues.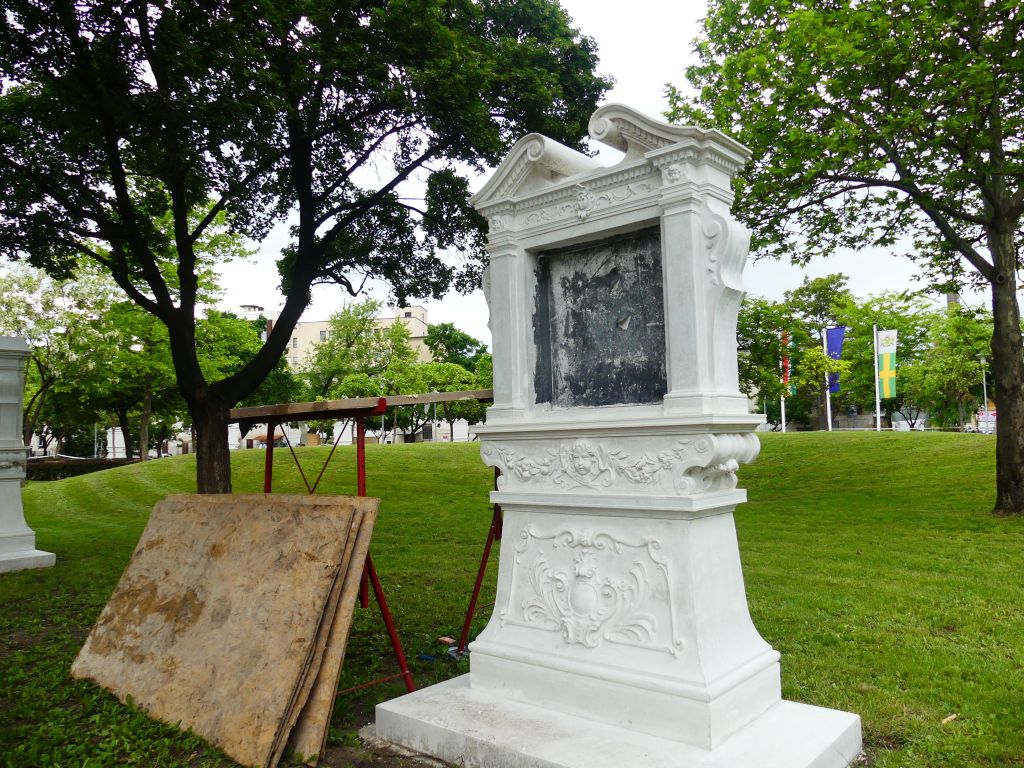 The former columns of the stations of the cross on Golgota Square have been re-created, the final one was put in place recently (Photo: Lívia Blázsovics/pestbuda.hu)
From the first half of the 1890s, a Calvary ran accross the square. At the end of the stations stood the Calvary Chapel, in front of which a group of statues could be seen. The centrepiece was Christ on the cross, with the two thieves on either side. Mary and John stand at the foot of the cross.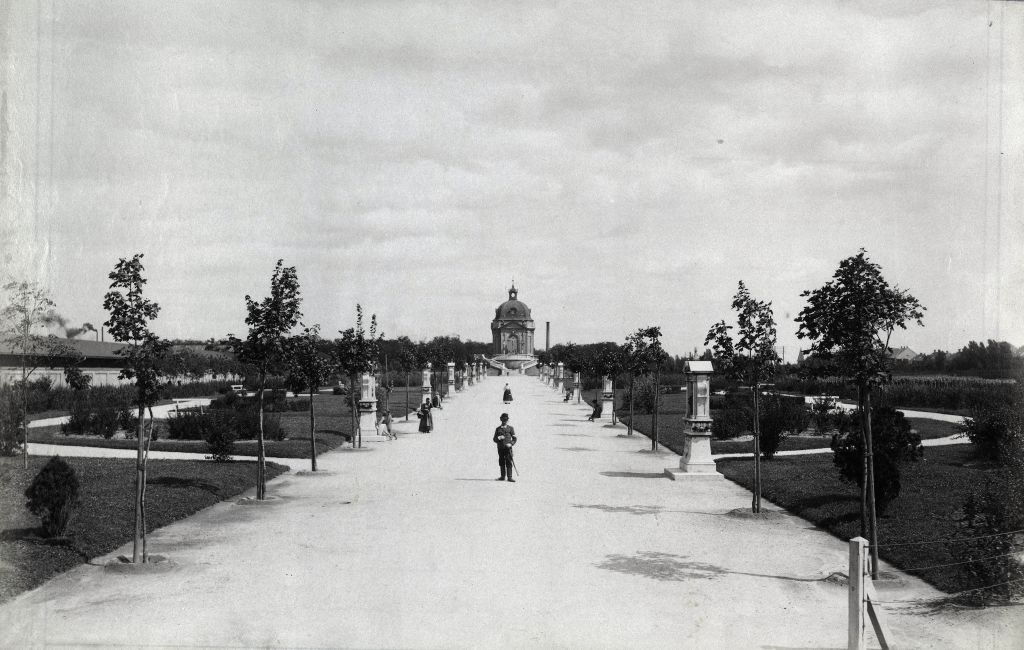 Golgota Square is around 1897 with its fourteen stations and the Golgotha Chapel at the end of the road. The chapel was blown up during communism, but some of the stations were saved (Source: Fortepan / Budapest Capital Archives. Archival reference: HU.BFL.XV.19.d.1.07.092)
The chapel was destroyed during communism and is now marked by a cross that stands in the park renovated in 2014. Two of the stations on the way to the chapel - stations I and XIV - were saved in 1970. These were erected behind the Church of Our Lady of Hungary on Rezső Square.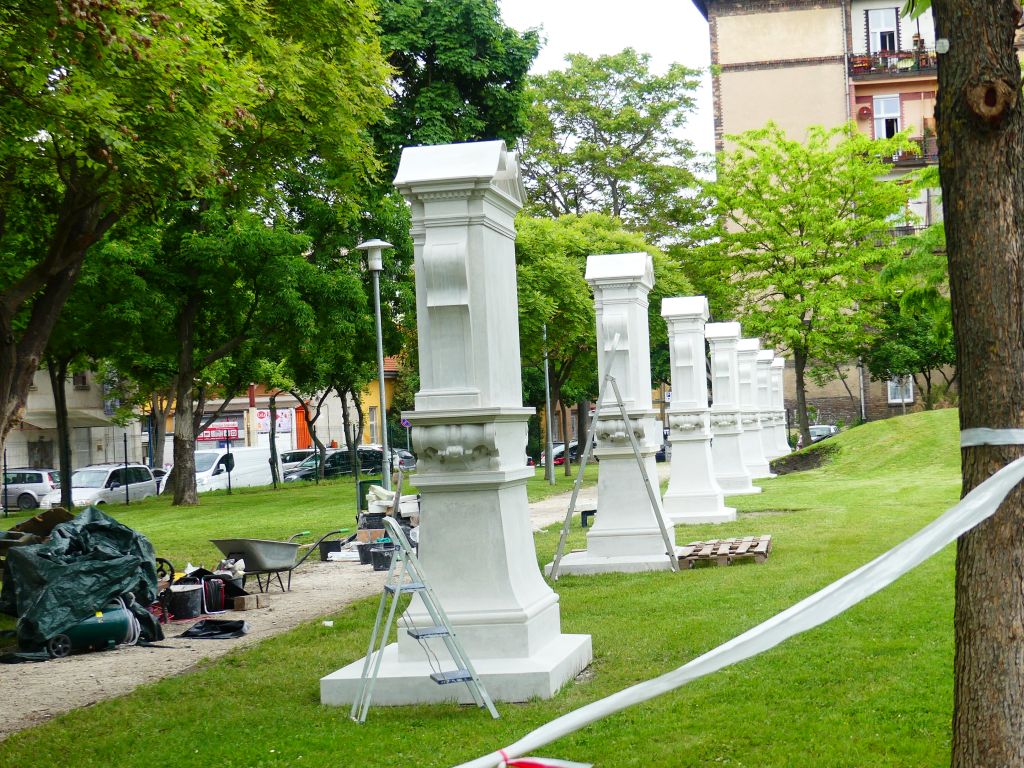 Seven stations are being rebuilt on both sides of the promenade, and work is still in progress. The picture shows the columns on the side of the square facing Golgota Street (Photo: Lívia Blázsovics / pestbuda.hu)
The original bronze reliefs on the sculptures were the work of the sculptor Antal Szécsi, some of which were saved and preserved. The relief of station VI was incorporated into the "Malenkij robot" memorial plaque at the entrance to Rezső Square church, while the relief of station VIII became part of the "1956 monument" on the back wall of the church. The damaged relief of station XIII is located in the Mayor's Office of Józsefváros, and other damaged reliefs are in the Church of Our Lady of Hungary.
The stations of the Calvary in Máriabesnyő were built in 1929 based on the patterns of the original reliefs. The reliefs returning to Golgota Square are being reconstructed based on these.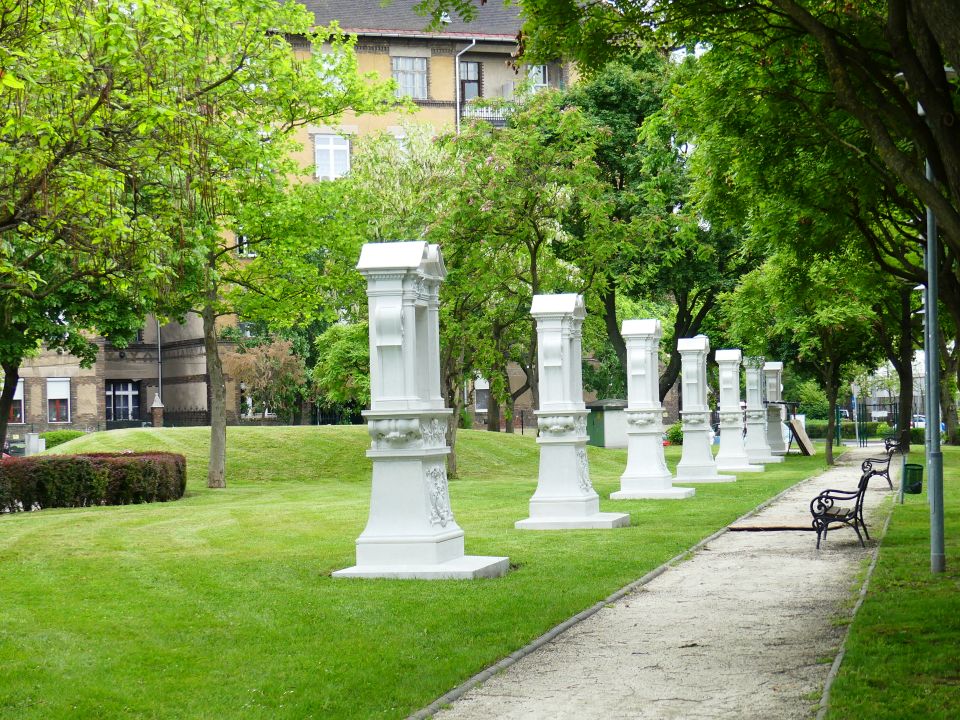 Seven stations on the side of the square facing Péter Vajda Street (Photo: Lívia Blázsovics / pestbuda.hu)
The restoration was initiated by the Józsefváros Local Council in 2019, supported by the state with HUF 250 million.
Cover photo: Golgota Square in Józsefváros with the cross marking the former chapel, and the stations re-erected on two sides (Photo: Lívia Blázsovics / pestbuda.hu)