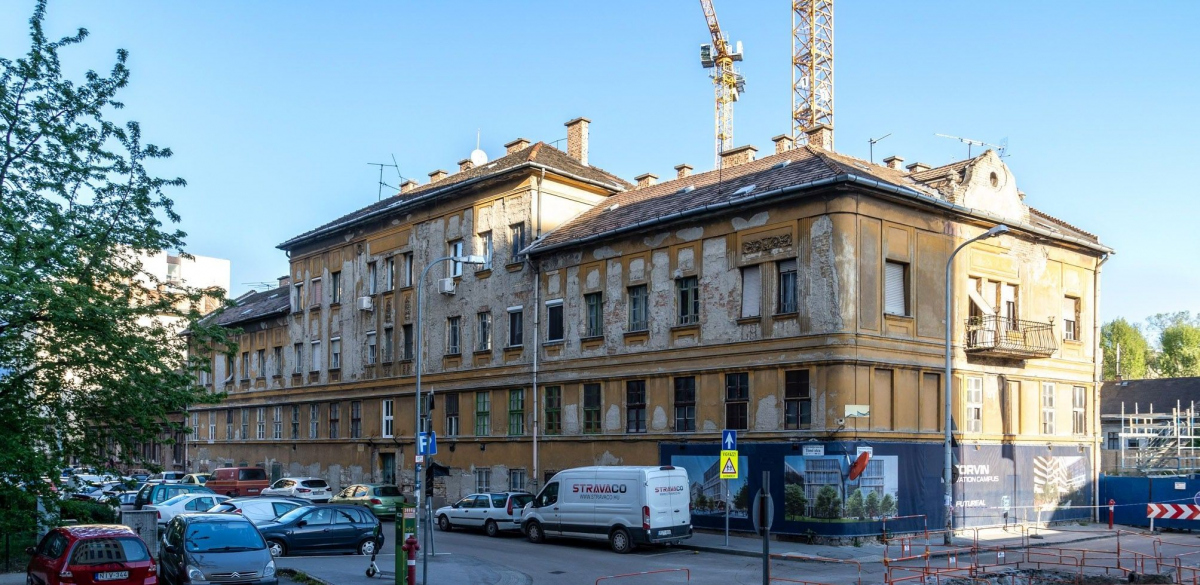 Demolition: Irén Psota's birthplace to be destroyed
Hungarian version of the article: Hamarosan lebontják Psota Irén józsefvárosi szülőházát
Another detail of the old Budapest is set to disappear, as the demolition of the building at 23/A Tömő Street in Józsefváros will begin soon. The four-storey building, built in the 1880s, in which actress Irén Psota was born, was sold by the local council in 2019, and the new owner has already received a demolition permit.
Ongoing construction of the ever-expanding Corvin district in the 8th District of Budapest will reach plots 23/A and 23/B Tömő Street. As a result, the two buildings will soon be demolished. Built in the 19th century, the houses are now in a dilapidated state. While they are not protected monuments, they are mementoes of a Budapest of old. The four-storey yellow building at 23/A is known as the birthplace of the award-winning actress, Irén Psota.
The birthplace of Irén Psota at 23/A Tömő Street in Józsefváros (Photo: Balázs Both/pestbuda.hu)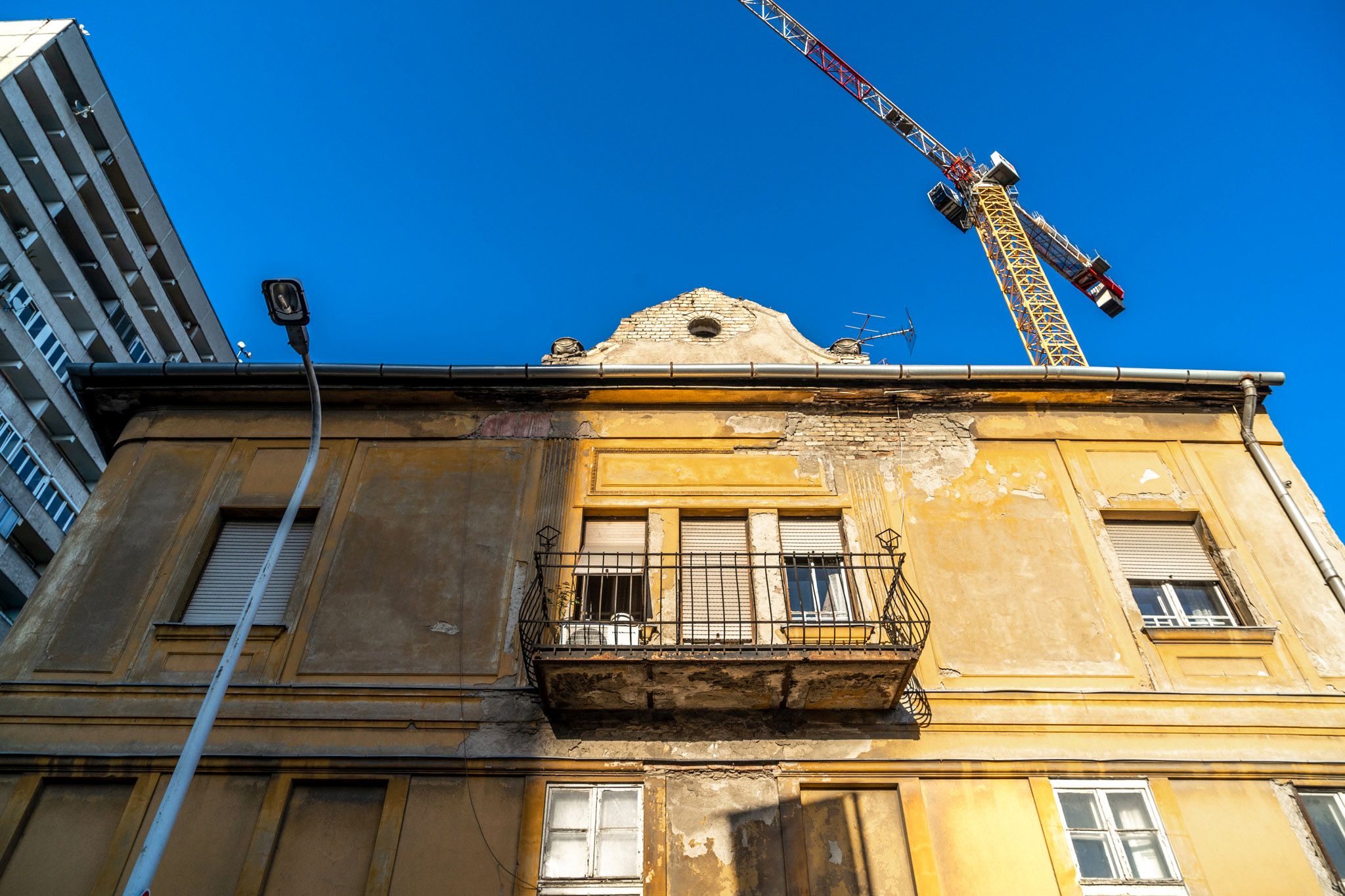 Demolition of the building will begin soon (Photo: Balázs Both/pestbuda.hu)
The front door of the house (Photo: Balázs Both/pestbuda.hu)
The Józsefváros local council sold the residential buildings in the summer of 2019 to a private investor who applied for demolition permits. With a permit issued in December 2020, the investor will soon begin demolishing the buildings to replace them with a large nine-story building with 29,600 square feet of office space. The yellow 23/A has 35 flats, of which 19 were inhabited at the sale, and 4 of the 8 flats were inhabited in the single storey 23/B. Residents will receive new homes in the 8th District through an exchange agreement.
The new building will be built in two phases: the first phase will be completed by the Autumn of 2022 and the second by the third quarter of 2023.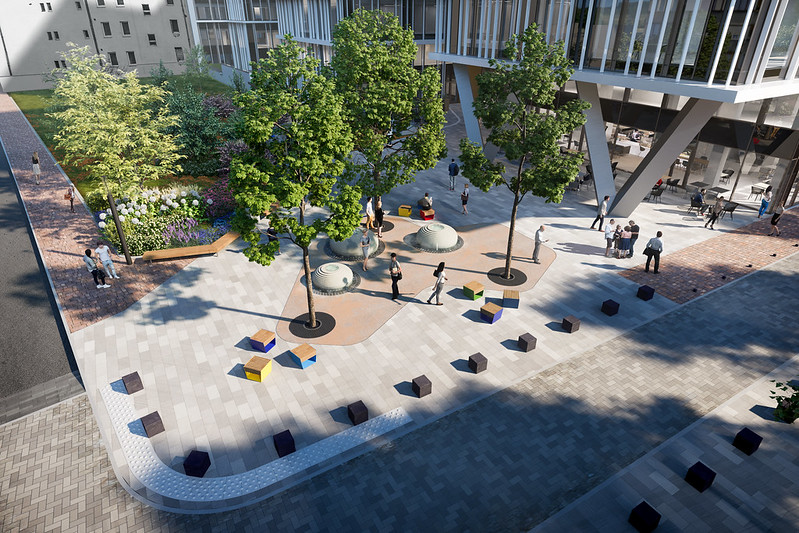 A nine-storey office building will be built on the adjacent plot (Source: Funeral)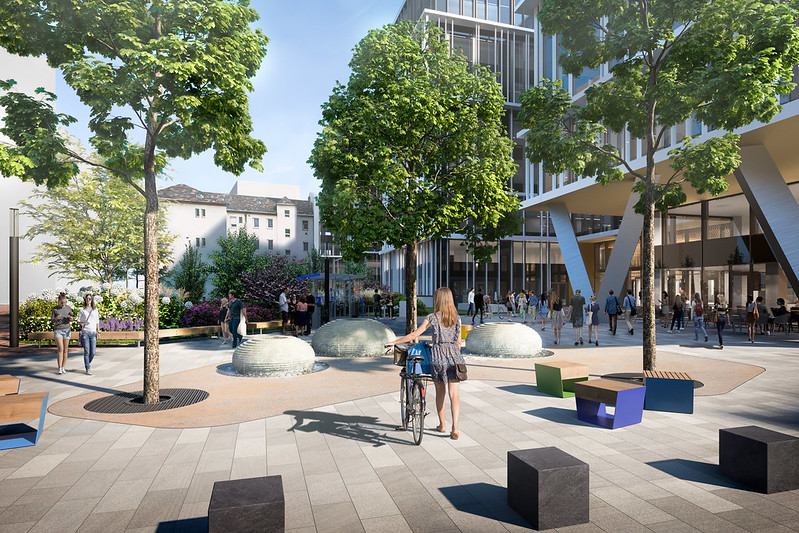 A small park will be created on the corner of Tömő Street and Szigony Street, which will be named after the Kossuth Prize-winning actress (Source: Funeral)
In front of the new office building, on the corner of Tömő Street – Szigony Street, on the site of Irén Psota's birthplace, a small 1,500-square-metre public park will be created, named after the Kossuth Prize-winning actress. In addition to stress-tolerant, native plants, trees and shrubs, the memorial park is planned to have benches and a memorial associated with Psota Irén, although the exact plans are unknown. The central element of the area will be a meeting place with a water fountain.
Although the two houses on Tömő Street have been in poor condition for a long time and are not listed monuments, they are still mementoes of the past. Parts of an old Budapest that is now lost.
Cover photo: Birthplace of Irén Psota, which will be demolished soon (Photo: Balázs Both/pestbuda.hu)