The contract for the renovation of Chain Bridge has been signed by the Budapest Transport Centre and A-Híd Zrt., which submitted the winning bid for the public procurement tender. With the contract signed, the renovation of the bridge can begin. The statement announced that the bridge would be completely closed to all forms of traffic for 18 months from summer this year. Pedestrians will have to take a different route from the spring.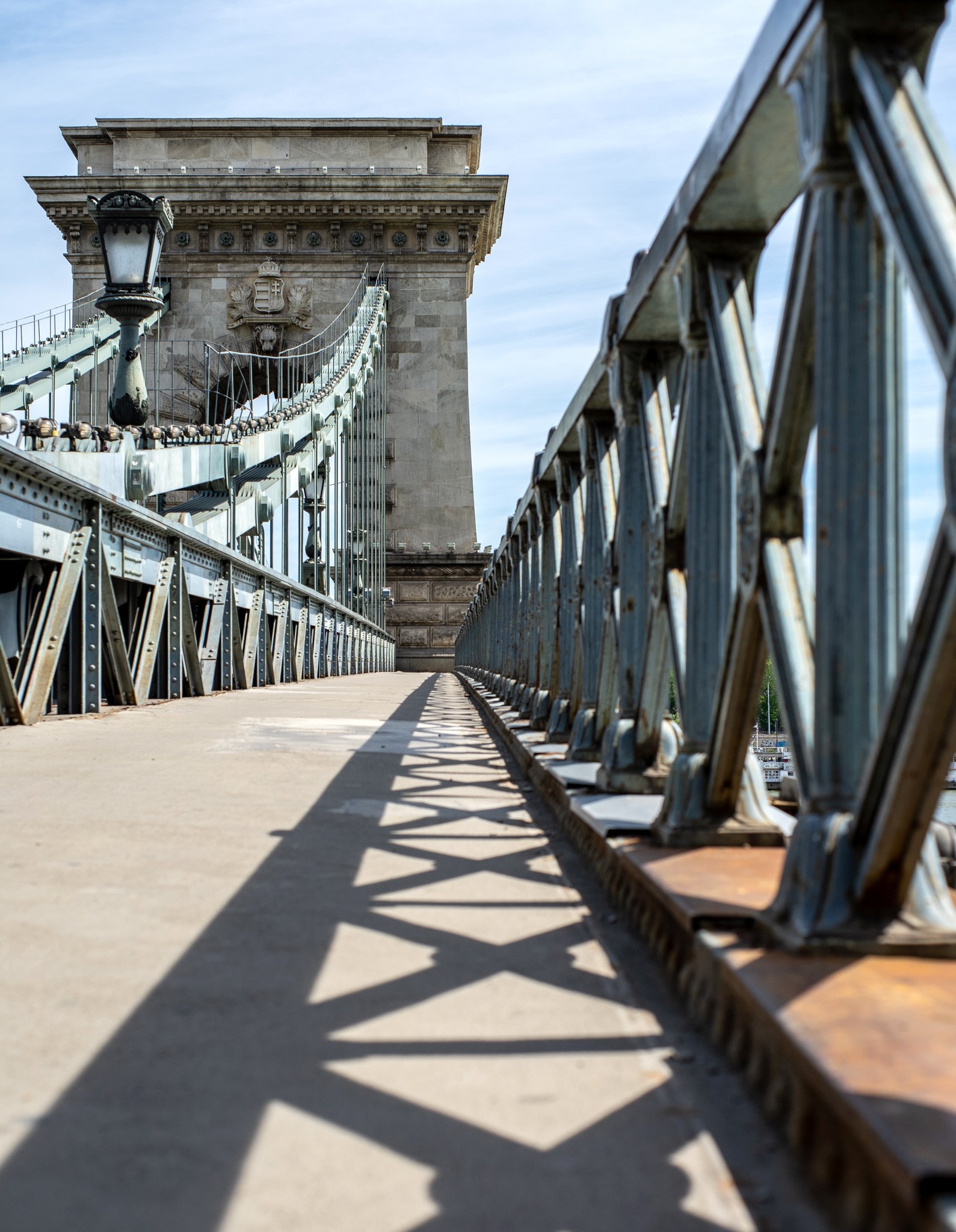 The pavements will be demolished and then rebuilt during the renovation (Photo: Balázs Both/pestbuda.hu)
During the renovation, the existing roadway will be completely rebuilt, the pavements on either side will be torn up and repaved. Remaining steel structures will be repaired and protected against corrosion. The railings along the pavements – listed works of art – will be restored. The underground anchoring chambers will be insulated and renovated, while ventilation on the Buda side will be redesigned. Flood protection will be installed to the anchoring chambers, which will including cleaning the riverbed, removing any munitions in the river, and modernising signs for water traffic.
Pedestrian tunnels in the bridgeheads on both riverbanks will be widened, and the stairs renovated. The stone lions and missing historical elements will be rebuilt. New LED-based pubic lighting will be installed, while the decorative lighting will be able to change colour.
The flagpole-towers on the Pest embankment will be renovated. A pedestrian crossing will be added between the northern and southern pavement of the Pest bridgehead, and the utilities on the bridge will be replaced – reads the statement from BKK.
The technical acceptance procedure and the completion of work are expected in the autumn of 2023. BKK will provide more information on the details of traffic closures and the renovation in due course.
The announcement noted that AHíd Zrt., won the public procurement tender, and will complete the renovation for 18.8 billion HUF. The Budapest city council has provided all funds needed for the project to accelerate the renovation process. The Government is yet to provide the 6 billion HUF it offered in support of the bridge's renovation – reads the statement. As the renovation of Chain Bridge cannot be postponed any longer, the city council has provided these costs – in the hope that the government will fulfil its promise.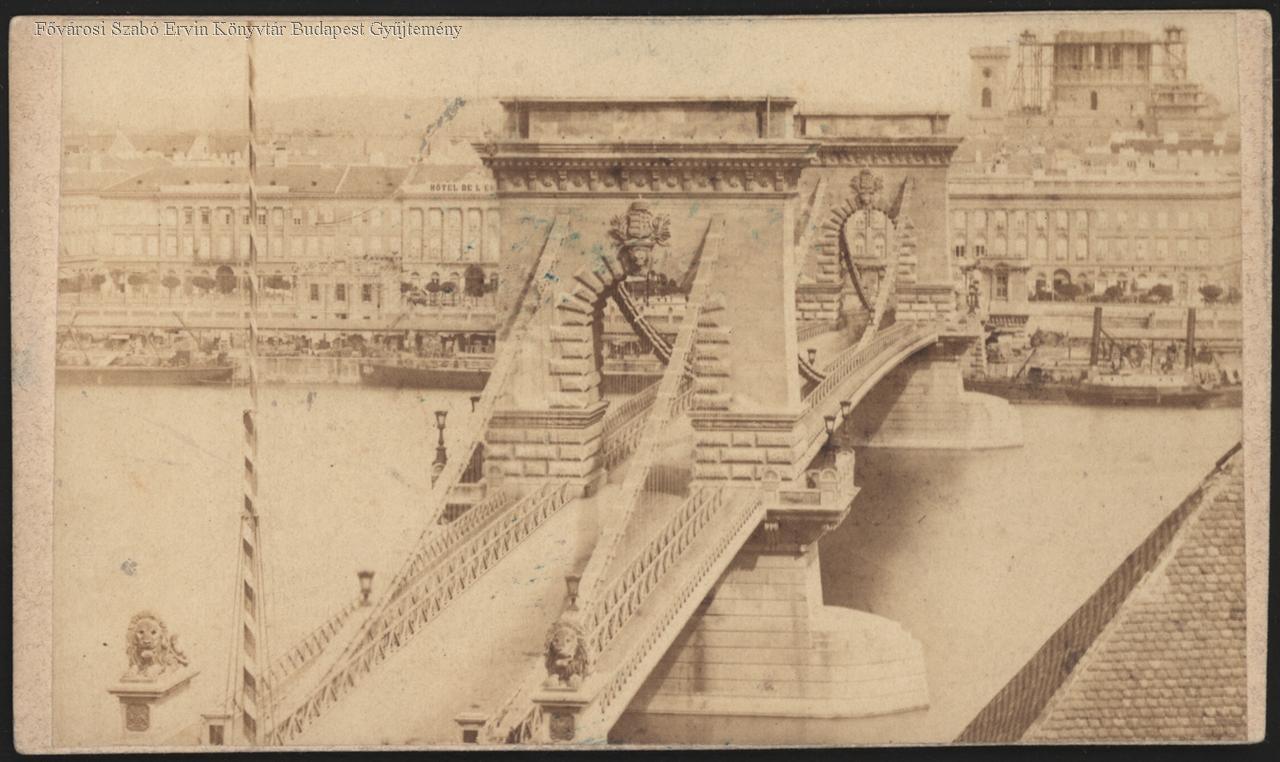 One of the earliest photographs of the Chain Bridge, taken between 1860–1865 (Photo: FSZEK Budapest Collection)
The statement quotes Catherine Walter, saying: 32 years after the last renovation, the restoration of Chain Bridge is necessitated by a respect for our national heritage. Although the bridge's renovation will cause some inconvenience in Budapest, she is confident that the people of Budapest will share the administration's commitment to restoring one of Hungary's and Budapest's most important symbols. "We are working to give Budapest a worthy gift for its 150th birthday in 2023: a beautiful Chain Bridge," said the CEO of BKK.
Cover photo: Balázs Both/pestbuda.hu
News, Chain Bridge, Chain Bridge renovation, renovation, restoration, Budapest, pestbuda