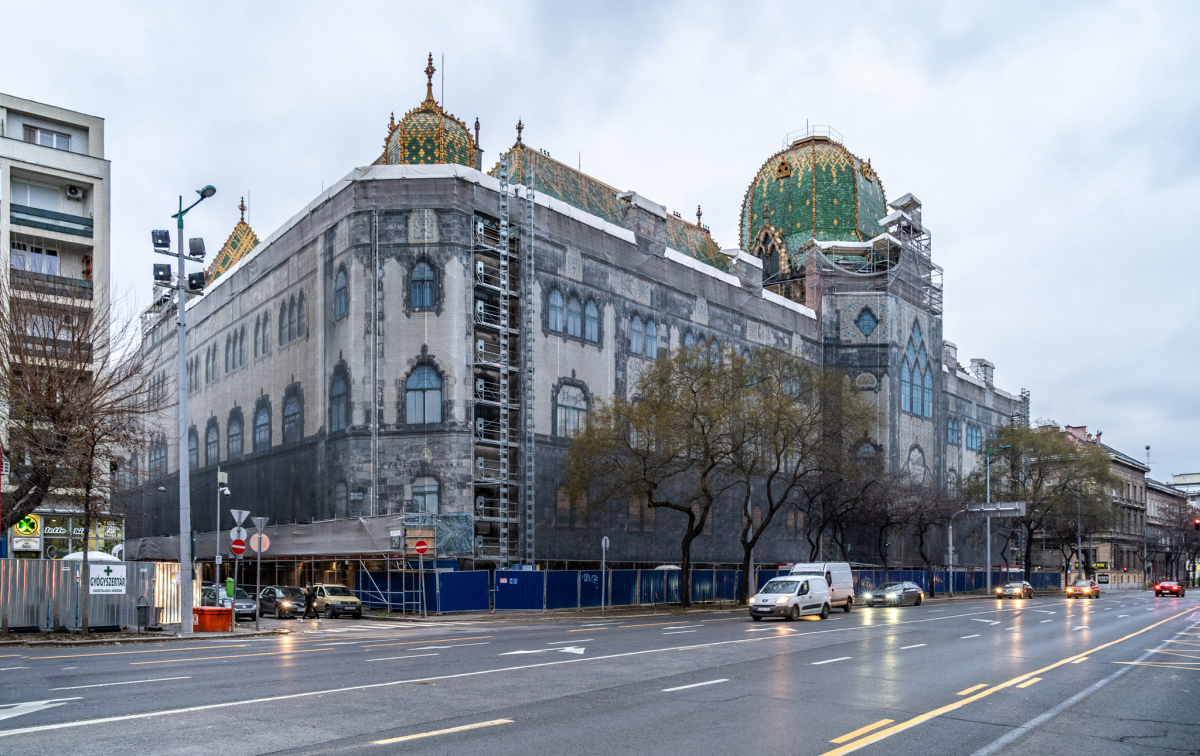 The long-awaited reconstruction of the Museum of Applied Arts can begin
Hungarian version of the article: Indulhat az Iparművészeti Múzeum régóta várt rekonstrukciója
August 16, 2021 at 6:00 PM
During the works, the decorations of the beautiful Art Nouveau palace designed by Ödön Lechner will be restored inside and out, the foundation of the building will be strengthened, several internal partitions and courtyard annexes will be demolished, as well as the museum's 21-meter-high chimney.
The results of a tender for the long-awaited renovation of the Museum of Applied Arts have been announced. The Art Nouveau palace at 33-37 Üllői Street, built between 1893 and 1896 according to the plans of Ödön Lechner and Gyula Pártos, is undergoing a complete reconstruction.
According to the EU public procurement notice, the works will demolish 707 square meters of internal, non-load-bearing partitions, mechanical and electrical systems in the 18 507 square meter floorspace of the building, 5,889 cubic meters of annexes in addition to the main building and a 21-meter-high chimney connected to one of the museum's annexes.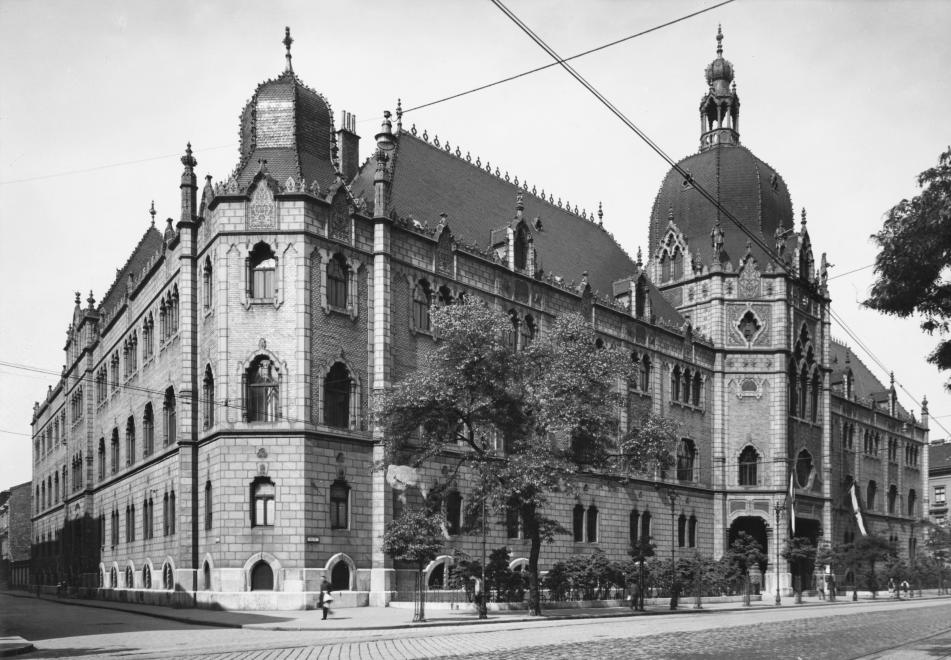 The building of the Museum of Applied Arts in 1940. After the renovation, of course, the lantern, which was removed from the top of the dome in 2011 due to its poor condition, will also be returned (Photo: Fortepan / No.: 24134)
In addition, the foundation of the main building is strengthened with a special method of soil injection.
An army of restorers will work on the renovation of the many colorful decorations and decorative elements of different materials (paintings, decorative bricks, wood, metal, Zsolnay ceramics, plaster, artificial stone, terrazzo, glass and plastered surfaces) that give the building its uniqueness. There will be items that will be refurbished at an external site after demolition and then returned, but the contract stipulates that each monument must be stored under conditions appropriate to its material so as not to be damaged.
The related demolition and restoration tasks will be carried out by the two winning companies, FEJÉR-B.Á.L. Építő és Szolgáltató Zrt. and Swietelsky Kft., with a budget of 40 billion 208 million HUF.