Renovation work began this week at the National Museum, during which the building's public spaces will be completely renovated, the institution's director reported on the community page. L. László Simon explained that the old, "retro-looking" furniture had already been demolished, and the kelheim limestone floor, which had been worn out for decades, was being polished.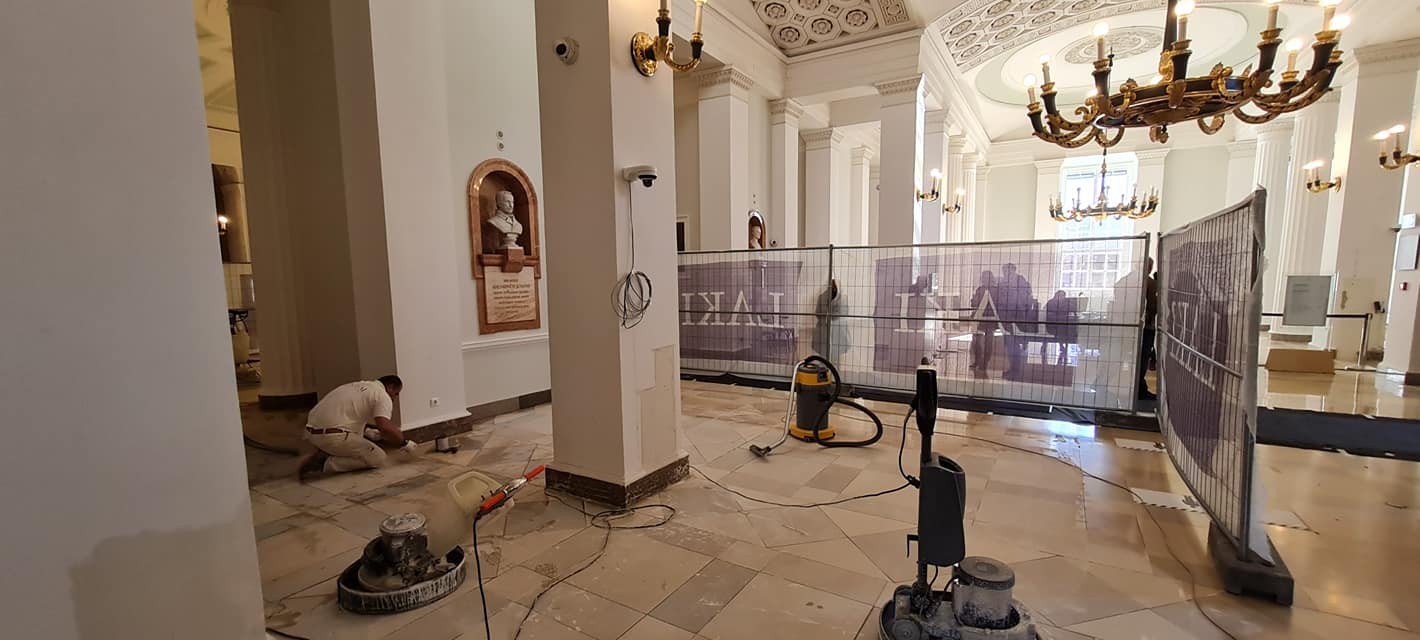 The limestone floor is already being polished (Photo: Facebook / L. László Simon)
Renovation of the visitor spaces on the ground floor will then begin: a new reception desk will be built and the museum shop and café will be renovated according to the plans of the Narmer Architecture Studio (they designed the National Museum and Restoration Center on the site of the Szabolcs Street Hospital).
The classicist building of the Hungarian National Museum was built between 1837 and 1847 according to the plans of Mihály Pollack, most recently, in 2018-2019, the garden of the patinated building was completely renovated.
Cover photo: Balázs Both/pestbuda.hu